University of Kentucky Adds Over 2,000 Security Cameras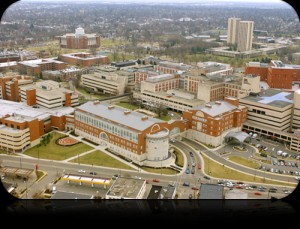 New York Based Total Security Integrated Systems Shares School Security News Flash:
According to the Huffington Post, the University of Kentucky plans to add over 2,000 security cameras to their campus in Lexington Kentucky.
New student identification cards were also distributed to students and faculty that will track the time a student enters a building on campus, helping campus police know specific times students entered and left buildings.
"This will allow us unprecedented capability for monitoring the campus for crime and protecting our students, employees and visitors in the event of emergencies, including natural disasters or large-scale acts of criminal behavior," University of Kentucky Police Chief, Joe Monroe told the Herald Leader.
A lot of people complain or are concerned that this is too much information in the wrong hands. However, with recent shootings at Sandy Hook Elementary in Newtown, Connecticut and Virginia Tech in Blacksburg, Virginia, the release of some information might be a miniscule sacrifice when comparing it to the alternative.
College campuses and other educational institutions are extremely important places to have school security cameras systems because of the high volume of people on the campus or school grounds at once. School security cameras on campuses can help campus police spot suspicious activity and help to better prevent massacres such as the ones that have happened in the past.
Now before you complain that "Big Brother is Watching?" or "this is an invasion of my privacy," think about the price you're willing to pay. People want the schools, the airports, among other public places to be completely safe but are not willing to make sacrifices.
How can you expect to be completely safe without making any sacrifices at all? This is a small sacrifice to make in order for you to be completely safe. If you have nothing to hide, minor information such as what buildings you are entering and exiting have little worth to police departments or government agencies, other than to protect you from danger.
Expect other colleges and schools to follow suit and this trend to continue. It's possible that tragedies such as the Sandy Hook Elementary massacre could have been prevented with more security and precautions. Schools want security and safety as a top priority and school security camera systems are one way to help keep children and teachers safer.
For more information on security cameras to help protect your business, call Total Security at 516-775-2304, or watch this New York school security system video today.
Related articles you may like to read:
Security Systems For New York Schools What You Don't Know Can Hurt You
School Security Camera Systems Of The Future: The New Age Of Long Island School Security