Video Surveillance Cameras To Improve Data Center Security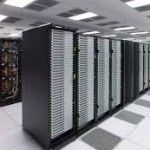 Data centers contain highly sensitive data and information. Securing your data center building is of utmost importance and requires a well thought out security surveillance system.
Where should security cameras be placed at a physical data center to maximize surveillance?
Monitoring your data center facility for unwanted and unauthorized human activity is an important tasks that can be accomplished by installing digital security cameras. Some of the locations that cameras can be placed to ramp up security include:
Installing security cameras along the building perimeter
Installing surveillance cameras at data center entrances and exit points
Installing cameras at all key access points on the grounds
A range of cameras may be used depending on the lighting and the layout of each area. Factors such as lighting, the amount of activity and scheduling can affect what type of cameras you place and where. Total Security installs all types of cameras, including high definition surveillance systems with hi resolution. The systems are tailored to your specific facility following our comprehensive security audit of your grounds.
24/7 Monitoring and Remote Security Is Recommended
Record footage so that it can be reviewed later. Ensure that it can be digitally recorded and reviewed offsite via remote access. Total Security suggests IP security cameras (networked cameras) that are high quality, easy to operate and very robust in their functionality.
Multi-Point Access Control for Data Centers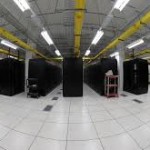 Total Security suggests creating several points of authentication to keep unwanted building visitors out. For example, biometric systems, such as Fingerprint Recognition, can be utilized to identify an individual. Biometric security systems are considered one of the most advanced forms of security technology because a person's fingerprints cannot be duplicated.
Access control systems can be used, such as card access, to identify an individual instantly. This security measure gives you full control over who is authorized to enter a secured zone, and who is unauthorized.
Last year, 510 million corporate records were breached, according to industry experts. Don't give the next criminal access to your most important data. Secure your data now.
Watch our Ad:
Data Center Security System Tips—Remember:
Make sure important areas that you need to monitor are not obstructed and that they are well lit
Use CCTV cameras to monitor all employees and visitors to the grounds
Monitor both the inside and the outside of your data center
Compliment security cameras by using biometrics and access control
Remember the human element: use guards and personnel to physically monitor the center
Start Protecting Your Data Today! Call For Pricing On A Data Center Surveillance System
To learn more about Total Security's security camera systems for data centers, feel free to give us a call today at: (516) 775-2304. We provide data center security camera systems to all locations in NYC and Long Island, including Manhattan, Bronx, Brooklyn, Queens, as well as Nassau County and Suffolk County.