Keep Your Patients Safe and Monitor Visitors In Your Nursing Home With Security Cameras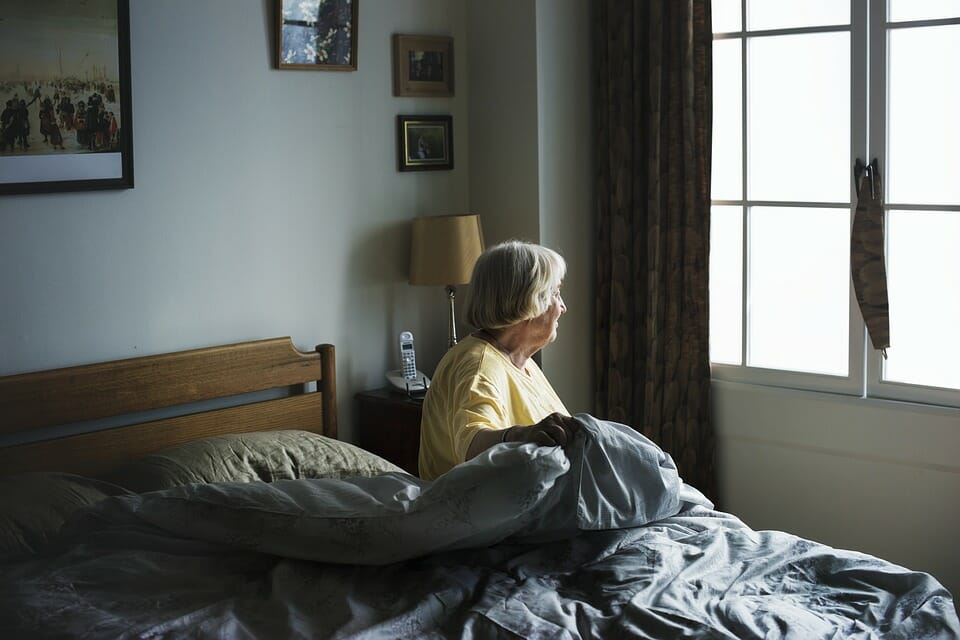 The residents and family members of those living in an assisted living facility depend on management and staff to ensure the safety and security of the residents.  Additionally, as a manager, you also want to ensure your staff is kept safe as well. Since nursing homes often have high traffic from visitors, staff, food delivery drivers, maintenance staff, outside vendors, and more, it is necessary for owners or managers of these facilities to install an alarm system, security cameras, and access control in order to protect your residents and their belongings. 
Total Security Is An Expert In Nursing Home Security
A security system for your nursing home should include several different technologies placed throughout the facility that are designed to work together to create a safe environment for everyone who steps foot in your facility. It's important that all of the technology you implement is able to communicate real-time and work together to alert you of any threats to security. This will allow you to take action and alert the authorities if necessary.
Total Security has over 15 years of experience keeping assisted living facilities secure on Long Island, New York City, and New Jersey. Call (516) 775-2304 today for a FREE security evaluation. Our security experts will help you identify your facility's security needs and provide you with the best security solutions for your nursing home.
Securing Your Assisted Living Facility 
When it comes to securing an assisted living facility, employee and patient safety should be your top priority. You want to make sure that your patients and employees are comfortable in order to create a comfortable environment. Access Control Systems are a great way to ensure that patients are safe in designated areas which can help avoid falls and other injuries.
This is important since patients can easily get into situations that can threaten your liability. Protecting yourself against liability can be easily achieved by installing security systems in order to monitor and record activity through the use of security cameras.
With the right security systems, ensuring your patients are taken care of and comfortable at all times is possible through systems that make it easy to monitor patient activity and ensure that they are getting quality care. These systems are also a great way to correct employee behavior if needed and make sure that patients and their families are satisfied with their level of care.
Surveillance Cameras 
Security cameras are a must for any nursing home. Cameras should be installed in waiting areas, offices, in hallways, public areas like rec rooms and cafeterias, on the exterior of buildings and in parking lots. Security cameras show your residents, their families, and staff you are actively monitoring your property and facility. 
Security cameras in assisted living facilities also provide the necessary footage in the event an incident happens, if someone gets injured or if something goes missing. They also enable you to monitor areas like employee and visitor entrances, hallways, storage areas, public areas, parking lots, offices, and the building perimeter. 
Access Control Systems 
Access control systems allow you to restrict access to specific areas that you don't want visitors or residents to access, only allowing authorized personnel to gain access. These systems can be installed on the interior or exterior entrances, or any entry point you want to deny unauthorized users access.
Implement and Install An Assisted Living Facility Security System Today
By installing a comprehensive security solution, assisted living facility managers can significantly increase the safety, comfort, and well-being of their residents. Once the system is implemented, it is also important to ensure your staff has been properly trained on all new security policies and procedures.
Total​ ​Security oversees the entire process when installing security systems for nursing home from the initial installation and monitoring to continued service and maintenance. We offer all of our clients with free lifetime technical support and are always on call in the event of an emergency.
Total Security is the most trusted name in the industry when it comes to nursing home security and is an A+ Rated security company by the BBB for providing security services and products​ ​to commercial properties and businesses throughout Long Island, NYC, and New Jersey. ​ ​​
Call​ ​our​ ​support​ ​staff​ today ​at​ (516) 775-2304​​ ​(New​ ​York​ ​location)​ ​or 201-594-7233 ​​(New​ ​Jersey​ ​location) for your FREE security evaluation. Installs within one week.