How A Security System Can Help Business Owners Create A Safer Environment At Gas Stations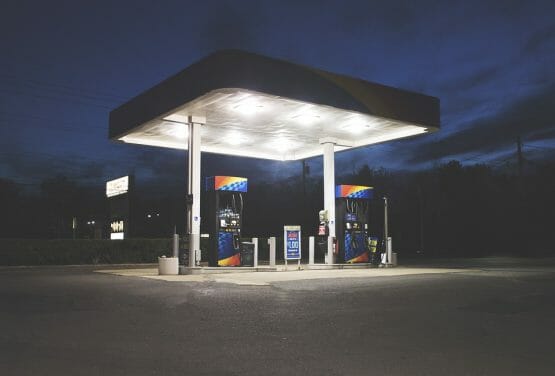 Gas station on Long Island, New York City or New Jersey, have a unique situation compared to many commercial businesses. They are often open late hours, are minimally staffed and see a very high traffic of both cars and foot traffic in their mini-marts. Surveillance and security systems can help monitor for theft, protect employees who work late night or overnight shifts and protect yourself from any false insurance claims.
Your business as a gas station owner, is different from restaurants, convenience stores or other similar businesses. First the majority of your business takes place outdoors which can cause your mini-mart to be frequently left unattended if you don't have enough employees. Second, depending on whether you own a self-service gas station or not, you may have minimal ability to monitor customers. Conversely, a full-service station leaves your attendants vulnerable, especially when they carry large amounts of cash. Finally, gas stations tend to have hours that pose a risk to your employees and leave your business vulnerable to robbery.

A security camera surveillance system will enable you to keep an eye on areas that may present high risk for theft, including:
The gas station island

Cash registers

Stock rooms

Mini-mart or convenience store
Security cameras can also help deter vandalization in areas like:
The building facade

Dumpsters

Parking Lots

Air Machines

Vacuum Machines
Additionally, having video monitoring can also protect your business against false insurance claims and help you deter your employees from stealing food, drinks, gas or money. If you don't have a security system in place, you increase your risk of both internal theft and false insurance claims. 
You may also want to consider installing an alarm system and biometric locks in addition to a video surveillance system. An alarm systems can be silent or loud, and is able to trigger authorities immediately. Biometric locks can be installed wherever needed and can be set to coordinate with employee shifts. They can also enable only authorized individuals to access certain parts of your building such as rooms with safes.
Create a safe environment for your business today by ensuring​ ​your gas station is fully protected.​ ​Total​ ​Security has over 15 years of experience in installing gas station security cameras and access control systems and provides security services and products​ ​to gas stations on Long Island, NYC.​ ​Contact​ ​us​ ​today​ ​to​ ​learn​ ​more​ ​about​ ​our gas station security​ ​services.​ ​Call​ ​our​ ​support​ ​staff​ ​at​ ​​(516) 775-2304​​ ​(New​ ​York​ ​location)​ ​or (201) 594-7233​ ​​(New​ ​Jersey​ ​location).