Tips for Keeping Hospital Patients and Visitors Safe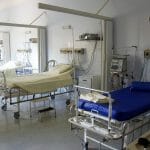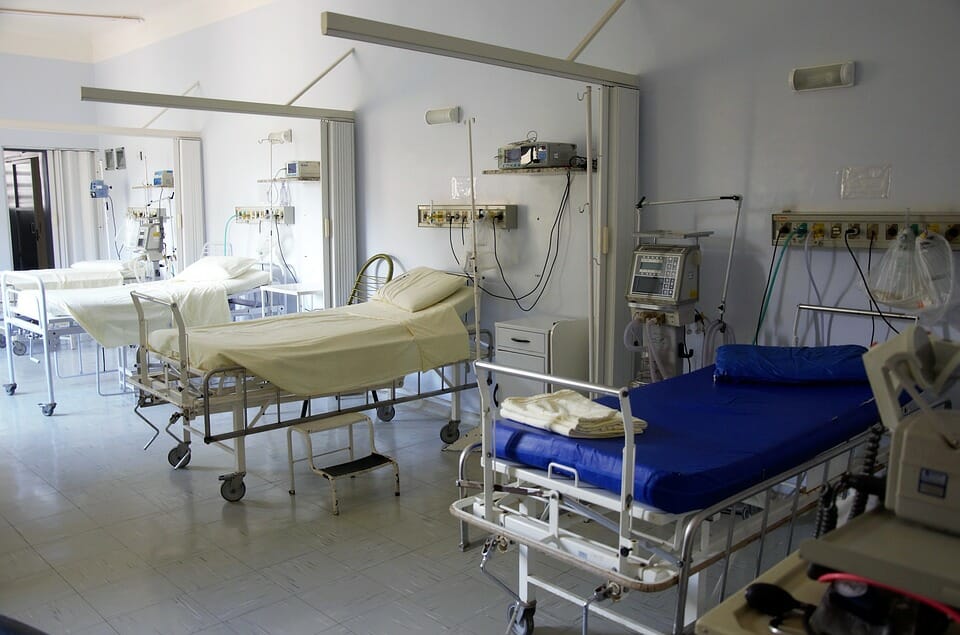 Every day hospitals see high numbers of people passing through. Between medical staff, administrators, personnel, patients, and visitors the number of people accessing the building day can be in the thousands. If you are a director or on the board of a hospital or large scale medical facility, not only do you need to be concerned with the health of your patients, but their safety as well. Total Security has over 15 years of experience in providing security services to hospitals and other medical facilities on Long Island, New York City, and New Jersey. Total Security can help you identify gaps in your security, and recommend and implement security measures to improve upon.
It's common for a hospital to have a system in place for visitor management which commonly includes things like specified visiting hours and manual check-ins. However, even when requiring visitors to check-in prior to visiting a patient, little information is exchanged which can leave your facility at risk.
If you are ready to upgrade your healthcare system and improve on security measures, we've provided some tips on how to do so below.
Implement a Better System
If you maintain a handwritten or paper log of hospital visitors, it's highly advisable that you upgrade this process. Even simply typing the name of your visitor into a digital visitor log is not something we recommend.  These systems put you at risk for issues with legibility and even confidentiality. We recommend implementing a visitor system that requires passes or cards that have access control capabilities. Some benefits of installing an access control system for visitors include:
The ability to quickly determine who is present in the building

The ability to use it anywhere in the hospital

Visual identification of hospital visitors

Increased security
A visitor management system helps mitigate many possible hospital visitor-related risks. Use a system that makes risk aversion easier; it should promote faster visitor data collection and data movement throughout the hospital.
Capture Detailed Visitor Information
By implementing and utilizing a visitor management system, you will be able to gather better data regarding those who are in your building. You likely already have a process installed for tracking employees and patients in your building, so why not visitors as well? The more information you have for tracking visitors the higher the level of safety you'll be able to maintain in the building. Some suggestions for capturing visitor information includes:
Scan visitor's driver's license

Record the name of the patient and room number the guest intends to visit

Require a new check-in for every day that they visit

Record their associated company (if the guest is a vendor).
Allowing visitors to come and go freely is a great way to boost patient morale and make visitors feel welcome, however it poses a security threat. In addition to implementing a new visitor management system, we also recommend integrating this system with your existing security.
For example, if you scan a visitor's driver's license, you can more easily identify them using the hospital's video surveillance system. Or, if you utilizing a card system to allow access control for guests, make sure it can run on the same system as the badges for employees and staff. Integrating systems not only makes your security systems easier to use but also more cost-effective. It's also important to regularly review your hospital's overall security system.
Additional Hospital Security Tips
In addition to the suggestions above, it's also a good idea to implement the following security measures in your hospital if you haven't already:
Install a video surveillance system

Hire security guards

Train staff to recognize suspicious behavior

Create a protocol for what employees should do if they notice suspicious or dangerous behavior
Total Security oversees the entire process when installing hospital security systems including the initial installation, monitoring, continued service and maintenance of the system. Total Security offers every one of our clients free lifetime technical support and are always on call. We have over 15 years of experience in the installation of security cameras, access control, alarm and intercom systems in local hospitals, medical clinics, and urgent care centers.
Call our support staff today at (516) 775-2304 (New York location) or 201-594-7233 (New Jersey location) for an immediate installation within one week of your estimate.