Do you manage a warehouse or storage facility and need a new or updated security camera system?
A property crime happens every 3 seconds and robberies happen every 1 minute, according to experts. Your storage facility or warehouse could be vandalized or robbed when you least expect it – are you prepared?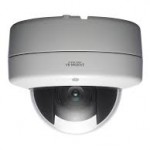 Total Security video surveillance systems can help protect your business by reducing theft, vandalism and other crimes. The video surveillance cameras we install are very good quality brands backed by strong warranties. We also have some of the best service in the industry, which helped us become one of the elite companies that have achieved an A+ rating by the BBB. In fact, both facility managers and real estate management companies seek us out to design, install and maintain video surveillance systems at warehouses across New York, including Long Island and Nassau and Suffolk Counties..
Long Island Warehouse Video Surveillance Systems Installation For Homes & Businesses

Before our installers begin installing security cameras, we will provide you with a
free security evaluation and an estimate. This helps us design the most cost-effective surveillance program for you. When you are ready, we will schedule an appointment for our licensed, experienced camera installers to come out and install your video surveillance system.
Your new video cameras can be visible or hidden around your facility in common areas that are considered high risk. High risk areas include entrances, inventory areas or any location within your building where safety and security may be vulnerable to theft.
Warehouse Security Cameras With 24/7 Remote Monitoring
When you have visible security cameras installed, this can help deter and reduce theft and other violent crimes. It can also create a safer environment for building visitors or customers.
What types of cameras can be installed?
We can install virtually any camera and we install all top brands. Examples of warehouse security cameras you can include:
Analog
HDCVI cameras
HDTVI cameras
IP Cameras
Door Access Control Systems
Biometric Systems
Watch Our Ad

Our high definition security cameras conveniently provide the convenience of remote monitoring. You can view camera footage from a PC or mobile device from any location that gives you Internet access. Another major advantage of installing warehouse security cameras is that your security team can focus less on monitoring security cameras and spend more time patrolling your property.
Operating our surveillance cameras are simple. You simply log in with a secured password and monitor your business. Installing security cameras also discourages criminal behavior. A person is less likely to commit a crime if he/she knows they are being watched.
Start Protecting Your Business With A Warehouse Surveillance System
Using a proper surveillance camera system will give you peace of mind that it is being protected from potential criminal activity. To start protecting your property, assets and employees with our high-tech, user-friendly warehouse security cameras and systems, reach out to Total Security to schedule for a free evaluation and estimate, give us a call today at: (516) 775-2304. We provide warehouse security camera systems to all locations in NYC and Long Island, including Manhattan, Bronx, Brooklyn, Queens, as well as Nassau County and Suffolk County.
You found this page because you were looking for:
Warehouse Security Cameras
Warehouse Security Cameras Long Island
Warehouse Security Cameras NYC
Warehouse Security Camera Systems
Note: Any companies that plagiarize or copy this copy and use it on their website will be subject to the legal action. Total Security takes copyright infringement seriously.