How to Keep Your Home Safe While on Vacation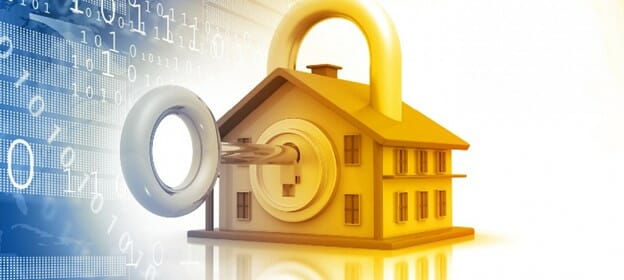 For some, spring break is a time to escape and relax, others unfortunately fall victim to two specific "vacation crimes": robbery and/or personal larceny. One of the most common mistakes that many makes is announcing their travel plans. While we are happy that you are excited for vacation, this is not the safest thing to do. This is prime information for an intruder, even if you have the highest level of security on your social media accounts it is not recommended. Refrain from posting until you are safely home after your vacation is over.
To make it less obvious that you are not home is by using the power of home automation. It is recommended to add motion sensor lights, smart plugs or smart bulbs to control your lights, TVs, and more.  Aside from motion sensor security cameras and lights, it is important to inform your most trusted neighbor! Set up a plan where your mail, newspaper, and walkway/driveway, are all taken care of.
Try to keep packages away from windows or places with a view inside. We usually worry about "peeping tom's" but during spring break when everyone is away there is more potential for "porch pirates". These are intruders who wait and strike when the unprotected packages are sitting out untouched. Normally overlooked, it is important to know theses 5 key facts about porch pirates and package theft in the United States:
Porch pirates are fairly common.
In the United States 36% of the population has experienced package theft at least once. 56% of those who have experienced package theft steed it was due to someone they know.
Package theft is increasing rapidly
In 2019 alone more than 90,000 packages would disappear off door steps in New York City daily.
Porch pirates are repeat offenders
It is very normal for porch pirates to repeat locations of theft. 45% of all victims report having their packages stolen on multiple occasions – it is never a one time occurrence.
Porch pirates strike during the day
With no disguise what-so-ever, porch pirates prefer to strike during the day while you are at the store, picking up your kids, or in a work meeting.
It is incredibly hard to catch porch pirates
Unfortunately for victims of these crimes, less than 10% of these reported cases actually have arrests as the outcome. More often, law enforcement will suggest requesting a refund for the misplaced package.
To fight off these pirates and protect your "treasure", we recommend:
Installing a video doorbell camera so you can monitor packages and speak to anyone at your front door from your phone.
Giving delivery people special instructions for packages.
If you are expecting multiple deliveries invest in a secure delivery box. If you are an Amazon Prime member you have access to use their lock boxes.
Aside from practicing safety with the inside of our homes, it is important to inspect your furnace and chimney. We aren't looking for Santa during this inspection because heating equipment can turn your time away from a delightful vacation to a devastating outcome.
Add these items to your vacation prep list to keep your home safe from fire hazards:
Have a professional inspect your furnace
Change out air filters
Clean out air ducts and vents
Hire a chimney sweep to make sure the fireplace is safe and ready to go
Check batteries on smoke and carbon monoxide alarms
Going on a vacation can be the most wonderful time of the year for families that need to get away, as long as you stay safe during them. Be sure to follow the steps and advice above to make sure you and yours can sit back, relax, and fully enjoy your home away from home.
Citations
"8 Key Facts about Package Theft."DeliverySafe, www.deliverysafe.com/blogs/news/porch-piracy-101.
By, W., & Harvey, A. (2020, December 18). Protect your home during the holidays with these 5 tips. Retrieved March 25, 2021, from https://www.safewise.com/blog/keep-home-safe-secure-holidays/
Written by Andrea Harvey. "Protect Your Home During the Holidays with These 5 Tips." SafeWise, 18 Dec. 2020, www.safewise.com/blog/keep-home-safe-secure-holidays/.