5 Ways COVID-19 Coronavirus Will Reshape How Security Is Done In New York Warehouses by Logistics Companies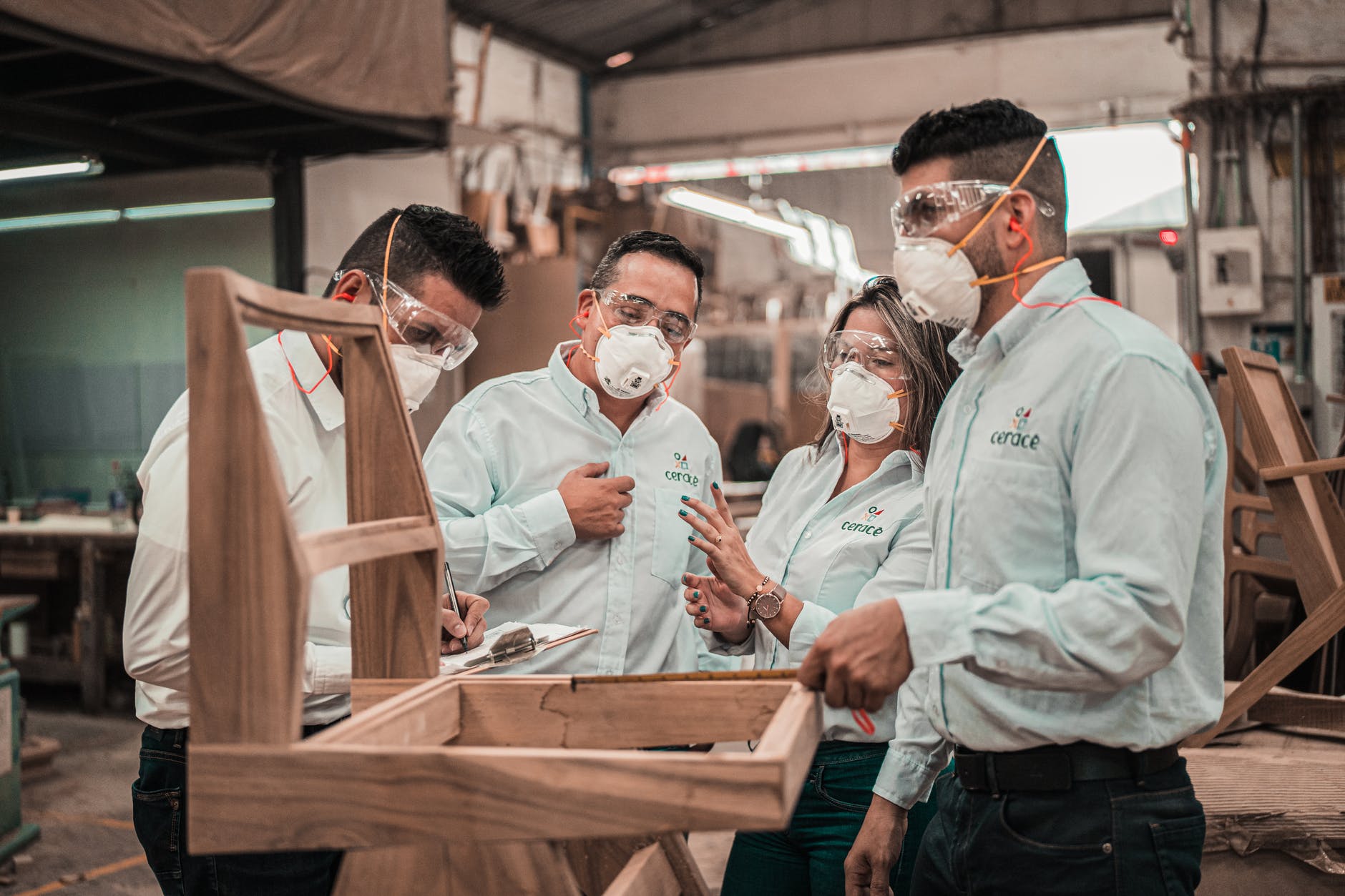 With the outbreak of COVID-19, warehouses in New York will have to change how security is done within their facility. The Coronavirus has significantly increased the importance of logistics, fast deliveries, and overall demand for goods. This also means that there is an increased need for more delivery based goods especially as many businesses have been forced to quickly shift to an online delivery model versus the traditional brick and mortar model. 
Logistics companies in New York are faced with this challenge since this is the epicenter of the COVID-19 outbreak, which caused all non-essential businesses to close to their employees. While some businesses have already sold their products on Amazon, this is not feasible for every business type, which means they need to adopt a different business model. 
This will inevitably create some disturbances in the supply chain as dozens of companies who are now moving goods in a different way. 
Here are 5 ways COVID-19 will reshape how security is done in warehouses and for logistics companies. 
1. Impact on Supply Chains
The first thing that needs to be looked at is how exactly COVID-19 is impacting supply chains. Due to the widespread nature of the Coronavirus, many businesses have faced labor shortages including those who work in warehouses and manufacturing plants. Fewer employees on-site can create gaps in security, especially if this affects security personnel or management. Many facilities are being forced to work at a reduced staff, some as low as 50% yet still expected to deliver at the same capacity. 
Plus with travel restrictions, many businesses are forced to get their products from different manufacturers, as some factories or warehouses are facing complete shutdowns. 
This will create a need for warehouses to improve their security measures since they may not be able to rely on employees to perform security measures like preventing staff from accessing restricted areas. Having security on-site to manage and check-in guests or delivery drivers and monitor the facility is critical. Implementing a security system that includes security cameras, alarm systems, and access control systems can alleviate all of these issues. 
2. The Necessity of Building a Resilient Supply Chain
The next thing businesses will face is how to build a resilient supply chain, especially during these uncertain times. The first step in doing this will require businesses to first conduct a supply chain risk assessment to identify gaps and areas they need to focus on. What this means is ensuring responsiveness, speed, and, of course, security.  
This can be done in three simple steps:
Identify gaps – With the constant change in demand and inventory levels, it's imperative that you identify any gaps in supply, production capacity, warehousing, or transportation. 

Define goals and action steps – Once you've identified gaps it's time to either identify the steps you can take to address them or if those steps aren't clear, create goals to achieve them.

Deploy the measures – Now that you have a plan in place it's time to act on it. Keep in mind that this plan should be dynamic so it can shift and change as the market and demand change. 
3. The Need to Create a Risk Management Process
Businesses should look at creating a secure risk management process that covers every step of the supply chain from the manufacturer to the storage warehouse to the logistics company. Ensuring that the goods will be able to make it from the point of origination to the hands of the customer efficiently is vital for this industry.  Security solutions like surveillance cameras, access control systems and security alarm systems go a long way in ensuring that products are secure as they move from each location. 
4. Create a Crisis Management Plan for the Future
Having the ability to deal with workflow interruptions is imperative, especially when circumstances change quickly. While it may not be possible to implement a crisis management plan into your business right now, it will help prevent issues from arising in the future. This plan should take everything that has been discussed in this blog into consideration including how you will manage security in the event of an imposed reduced workforce.  
5. Develop a Recovery Plan to Act On Now
This step should be taken by warehouse and logistics companies now, even while New York is on "pause". Whether your business was forced to cease operations for a short period of time, or operated continuously through the Coronavirus outbreak, it's important that you have a recovery plan in place. While the tight restrictions and need for an online-only model for businesses won't last forever, there is no definitive timeline for how long they will be in place.
This means you need to adapt your business model to function within these guidelines now since the demand for warehouses and logistics companies to operate efficiently is at an all-time high. At Total Security, we can provide your facility with a FREE no-contact security evaluation to help determine your security needs.
Contact Us Today to Install a Warehouse Security System
When it comes to installing warehouse and logistics security systems, Total​ ​Security oversees the entire process from the initial installation and monitoring to continued service and maintenance. Total Security offers all of their clients with free lifetime technical support and is always on call in the event of an emergency. 
Contact Total Security at (516) 775-2304​​ ​(New​ ​York​ ​location)​ or (201) 669-4553 ​​(New​ ​Jersey​ ​location) to take advantage of their FREE warehouse security evaluation. To learn more about how we are practicing social distancing while providing you with essential security services read our COVID-19 update.