5 Ways To Monitor Your Business' Entrance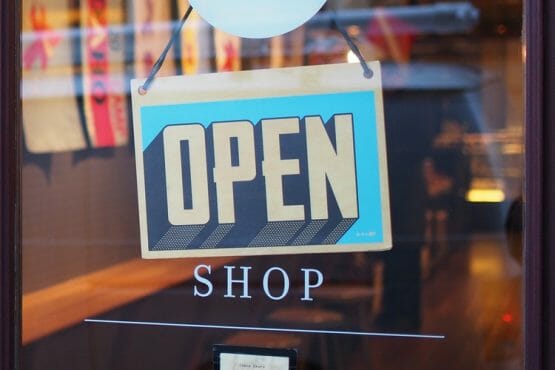 Business security starts at your business' entrance. Whether it be an alarm system or a video surveillance system, having a monitored front entrance is the best way to safeguard your business. Total Security understands this and has been helping companies across Long Island, New York City and New Jersey to keep their buildings and stores safe. With over 15 years of experience, our support staff is standing by ready to help you determine the best security system for your business.
Here are 5 ways to monitor and keep your business' entrance secure:  
Install A Commercial Video Surveillance System
It may sound obvious, but many business owners forgo this security feature because they assume they don't really need one. This is an expensive and sometimes dangerous mistake and every business should have one installed at every entrance. Surveillance cameras should be installed at varying angles near your building's entrance so they can capture who is coming and going. These cameras will enable to you also keep an eye out for any suspicious activity and with mobile monitoring you will be to check-in on your business anytime, from anywhere.
Install A Commercial Alarm System
Alarm systems help keep your entrances secure and are a great way to deter would-be intruders and burglars especially during non-business hours. With a commercial alarm system in place, you will immediately be alerted to any alarm disruptions should someone try to break-in and will emit an audible alert. The most effective alarms are linked to a monitoring center, which causes a trigger that connect you to an operator who will be able to dispatch emergency services on your business' behalf.

Install An Access Control System
An access control system is a great to access to designated areas. They provide employees access to building entrances or other employee-only areas keeping unauthorized individuals out of restricted areas. Access control systems include things like intercom systems which are great for office buildings and apartment buildings and card access systems. Access control systems also enables employers to monitor employee comings and goings providing them with an extra layer of security.
Install Biometrics Locks
Biometric locks are another form of an access control system that allow employers to create time sensitive points of entry that coordinate with employee shifts. They utilize traits like fingerprints which are next to impossible to steal or fake and cannot be easily duplicated.
Enhance Your Network's Security
Finally, your business' digital entrances' network security is just as important as the physical entrance security to your business. Upping your network security helps to keep hackers from entering your business' network. Some good practices in this area include creating strong passwords, routinely updating network firewalls and educating your employees to recognize phishing schemes.
Total​ ​Security has over 15 years of experience in installing security systems and providing surveillance and alarms services and other security products​ ​to commercial businesses on Long Island, NYC and New Jersey. ​ Contact​ ​us​ ​today​ ​to​ ​learn​ ​more​ ​about​ ​our home and business security​ ​services. ​ ​Call​ ​our​ ​support​ ​staff​ ​at​ (516) 775-2304​​ (New​ ​York​ ​location) ​ ​or (201) 594-7233​​ (New​ ​Jersey​ ​location).