Real-Time Updates!
90 Days Of Online Reports
Know Exactly Where Your Vehicles Are
Call For Pricing & Plans
GPS Tracking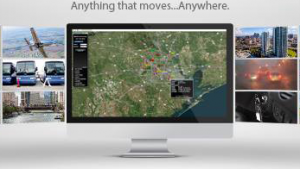 GPS Tracking provides internet-based access to LIVE vehicle tracking and asset management. Knowing where your vehicles and your assets are at all times gives you the insight to where your employees are and who "is" or "isn't" where they should be.
BENEFITS OF GPS TRACKING
Reduce Gas
Eliminate or Reduce Overtime
Reduce Downtime of Field Employees
Reduce Time Spent at Unauthorized Stops
Document Actual Routs Driven
Document Stops Made
Eliminate Employee Fraud
A GPS Tracking System will monitor your vehicles and their drivers, allowing you to view information that was once a constant unknown. Implementing a GPS vehicle management system is the equivalent of having a virtual manager in every vehicle.
ONLINE REPORTS
Trip Report
Speed Report
Ignition On/Off Report
Mileage Report
Idling Report
Alert Reports
Start/Stop Reports
If you operate a service company or even a delivery company in NYC or on Long Island, managing your trucks and drivers can be a hassle. With a GPS fleet management system, you can see the entire status of your fleet from one screen. Answer your customer's question in a flash, when they call and ask when your driver will be here.
Now You Know! Call: (516) 775-2304


Customers simply login to the secure website to access real-time GPS fleet tracking information on their vehicles from any Web-enabled device.