Installing Video Surveillance for Libraries
Libraries are seen as peaceful places–quiet, peaceful retreats from everyday life where learning can occur and horizons can be expanded. They are great resources for those who are furthering their education, researching a particular topic, or those who are simply trying to get lost in a good book.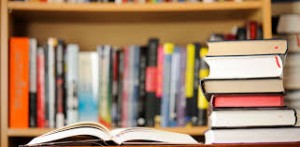 However, most libraries are public, which presents a security issues for the community. How do we keep our patrons and employees safe, secure and out of harm's way? What type of security system in combination with personnel needs to be in place to create an ideal environment safe enough for children, families, the elderly and large groups of diverse people?
To create a safe place of learning, all libraries must be equipped with security camera systems and other security equipment so that a safe environment can be created for the public. It is the responsibility of the library and the organizations behind them to make sure that all areas of the building are properly monitored both by security personnel and security systems that are installed, recorded and monitored. Without a video surveillance system, it is difficult to guarantee the safety of patrons, children and employees. Magnetic book security strips are also a good way to help keep books from walking out the door, however the chief concern is the safety of the public first.
Improve Security At Your Library: 24/7 and Remote Monitoring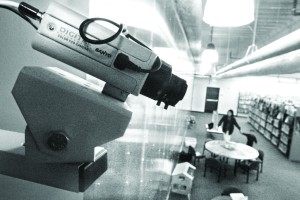 It is important that your library be protected at all times. A security camera system for your library can help protect your property from unexpected harm or dangers. If you want to ensure around the clock protection at a high level we believe IP Camera installation with 24 hour monitoring and remote monitoring options available will be the best solution for your library. IP cameras are digital video cameras that can send and receive information of the internet or any other network.  These cameras can be monitored 24 hours a day on real time. They even offer the ability of remote monitoring. This means you can keep your library secure from any place at any time. With the high level camera and pixilation available on the digital network and the remote monitoring on any computer or television screen options, your library will be secure at all times.
Practical Reasons To Invest In Library Security Systems
Reason number one, protection. Due to the fact that libraries offer free resources to the public, libraries have the responsibility to protect the public as well, not to mention their own employees. Libraries are often found on or near schools, from primary school to universities. Because of this, many library visitors can be children or young adults.  In a library with young patrons, dangerous situations can be heightened, because they may not know how to deter or defend themselves. In a busy library, the abduction of a child, the start of a fire, vandalism, and theft may go unnoticed. Live or remote monitoring using IP security cameras can help catch and resolve these otherwise undocumented situations before they escalate. They also provide a way for librarians to help see what is happening around the building and if anything suspicious is taking place.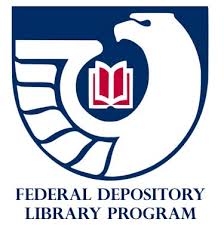 The protection of our federal depository libraries is also important. The U.S. Government Publishing Office has opened over 1,200 federal depository libraries throughout United States. At these federal depository libraries visitors can view federal government information free of cost.  The depository libraries hold information such as historical publications dating back to the early days of the republic. This information needs to be properly monitored by security and surveillance systems.  Some of the  items and information located within these depositories have an extremely high intrinsic value due to the fact that the information's availability is limited.
Next, public libraries offer free access to the public during all of their open hours. This can cause problems with wanderers or the homeless, especially in urban areas.  People with no intention of reading books or research can see libraries as an open refuge which offers heat, air conditioning, and comfortable places to sit or sleep. The presence of wanderers or homeless in the library can disturb other patrons who are trying to use the services the library offers.  Libraries typically have plenty of areas that are hard to see by employees at desks. A security system would allow for these areas to be monitored, so that patrons are not disturbed.
Lastly, theft and vandalism are known issues impacting libraries. If your library is protected with an all-encompassing security system the threat of theft on the property is significantly reduced. If your building is secured with IP Security Cameras and alarms located at all exit and entry points, your library will not be seen as an open target for thieves and burglars. While the cost of replacing books at most libraries is not a large one, the books can have a large intrinsic value. These books could be irreplaceable, or in reference only, or in heavy use with a waiting line already. Not to mention libraries house expensive equipment that unsecured is also at risk of theft such as computers, printers, scanners etc.
Watch Our Video on Library Security
Qualifications for your security camera installer
To get the most effective, efficient, and reliable security system in your library, it is important that your installer be trusted. To get the best results your security system installer should:
Have an A+ Rating from the BBB
Have 10+ years of experience installing security systems
Licensed, insured, trained
Should have strong and trusted references
Contact Us
Contact us today to upgrade or install security systems at your library. Call us at (516) 775-2304. Or Email us at sales@totalsecuirtyny.com