Surveillance Cameras, A Must For Every Business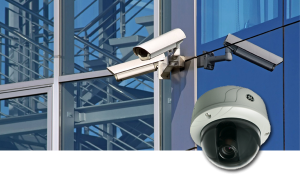 No matter what type of business you own on Long Island, New York City or New Jersey, security cameras are a must. Total Security will help you safeguard your business against theft, protect yourself against false insurance claims as well as monitor your employees to track productivity, allowing you to work on improving the efficiency of your business. There are no circumstances where not having a video surveillance in place makes sense.
Surveillance cameras have redefined security and protection of both business and commercial properties. Commercial security cameras can take a huge weight off your shoulders, by being the extra set of eyes you need in the event something goes horribly wrong. Regardless of the size or type of business you run, there may be different reasons why you should consider installing a quality video surveillance camera system for your New York or New Jersey business.
Here are some circumstances to consider:
Monitor Your Employees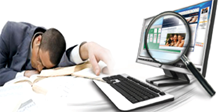 Regardless of whether you have 2 employees or 1,000 employees, you can increase productivity simply by letting employees know that they're always being monitored. Visible security cameras are enough to encourage employees to do their job properly, and not waste time which will help to track the productivity of your workers and work on improving the efficiency of your business.
Additionally, security cameras enable you to ensure customer service is being handled properly and hold your employees to your level of standard. They will also allow you to monitor your employees who handle cash registers, have access to safes, stockrooms and product to protect your business against employee theft.
Check In 24/7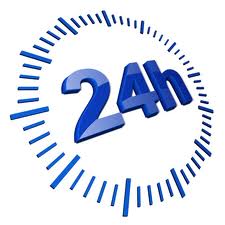 Many business owners don't have the ability to be present at their place of at all times. Between business meetings, having more than one location, large office spaces and personal responsibilities it's impossible to be everywhere at once. With a video surveillance system, owners can monitor multiple locations at once – even remotely from your cell phone. Total Security can help you protect your business 24/7. Contact us today for a FREE onsite security evaluation. Call (516) 775-2304 for New York location or (201) 594-7233 for New Jersey location.
Prevent Theft And Vandalism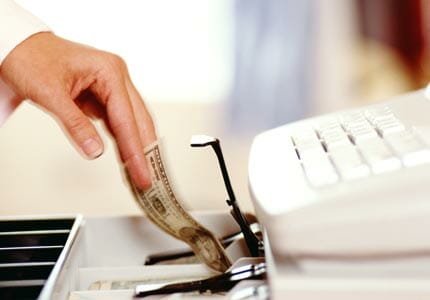 All businesses have problems with theft whether you own clothing stores, banks or a car dealership or manage a restaurant or hotel. If you have anything of value on your property, you are at risk of having it stolen. By installing surveillance cameras not only can you decrease theft from outside, but you can control internal theft. The price of surveillance cameras will always outweigh the costs incurred by theft. Commercial security cameras enable you to see if a suspicious event is in progress allowing you to alert the authorities before the problem escalates. Having a video surveillance system installed will allow you to help authorities identify suspects in the event a theft or vandalism should occur; it can also help to identify false insurance claims made against your business.
Protect Your Customers and Employees
Finally, surveillance cameras can help protect both your customers and employees from situations that may arise including threats of physical violence, sexual harassment, workplace accidents, robberies, and potential threats. Being able to monitor your business live allows you to catch potentially dangerous situations before they escalate.
At Total Security, we understand the security issues faced by businesses and how a quality security camera system can positively impact a business.  Our Security Consultants can help you develop a comprehensive video surveillance and safety solution that meets your needs. To learn more about how Total Security can help your business contact us here.
Total Security Can Make Your Business More Secure – Contact Us Today!

Security solutions from Total Security Integrated Systems can help manage any security and safety challenges for businesses in NYC, Long Island and New Jersey. Total Security is a full-service security camera system installer with over 15 years of experience in installing commercial video surveillance and access control systems.
We pride ourselves on professional installations and maintenance service of security cameras, alarm systems, and access control systems for commercial and residential buildings.
Call our support staff at (516) 775-2304 (New York location) or (201) 594-7233 (New Jersey location). We offer FREE onsite security evaluation. Contact us today!
How Much Additional Sales Do You Need To Do To Offset Each Dollar Stolen From Your Business?