Total Security's Complete Overhaul Of The Pacific House's Security Camera Systems
Client: Pacific House
Building Type: Two-Story Residential Building – Homeless Shelter
Start Date: February 21, 2017
Completion Date: March 1, 2017
Location: 597 Pacific Street, Stamford, CT 06902
The Challenge: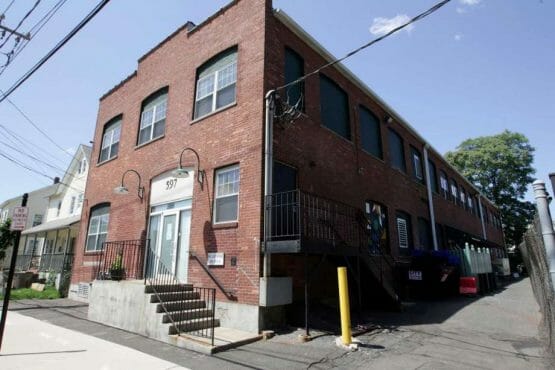 Pacific House is a homeless shelter located in Lower Fairfield County in Connecticut. The organization has been around for over 30 years, providing food, emergency shelter, and support services for homeless men. Pacific House is a two-story residential building that also houses administrative offices. Typically, the shelter can accommodate 60-82 people, but it can accommodate up to 110 residents during extreme weather months.
The installation of security camera system was a local municipal request, and Total Security has to go through a formal proposal process. All specifications and requirements were detailed, and the proposal has to be vetted for compliance. The homeless shelter was looking for a security systems company that has previous experience and offers cost-effective solutions. There were at least 3 companies considered for the project.
Total Security submitted a comprehensive security plan and was awarded the contract because of the company's expertise in the industry, years of experience, established strong reputation, and clear understanding of the shelter's security needs.
During the installation process, it was a big challenge to perform the installation without disrupting the shelter's day-to-day operation. The technicians needed to be extremely aware to not be in the way of the residents and make things convenient as possible.
The Solution & Unique Aspects Of The Installation:
After careful evaluation of the shelter's security needs, Total Security installed, 4, 5, and 6-megapixel cameras. Pacific House wanted to install security cameras that will be able to positively identify people going in and out of the premises. High-resolution security cameras with excellent video quality were installed on the exterior of the building overlooking the front entrance, parking lot, and walkways, as well as in common indoor areas of both floors. Total Security made sure that all requirements laid out by RFP were followed.
Total Security understands the concerns faced by homeless shelters, low-income housing, and public assisted living facilities on Long Island, New York, and New Jersey.
If you are looking for a security systems company that will develop a comprehensive security plan that will address your homeless shelter security needs, contact Total Security today!
Call 516-775-2304 for FREE on-site evaluation.