Hotel & Casino Security Trends in New Jersey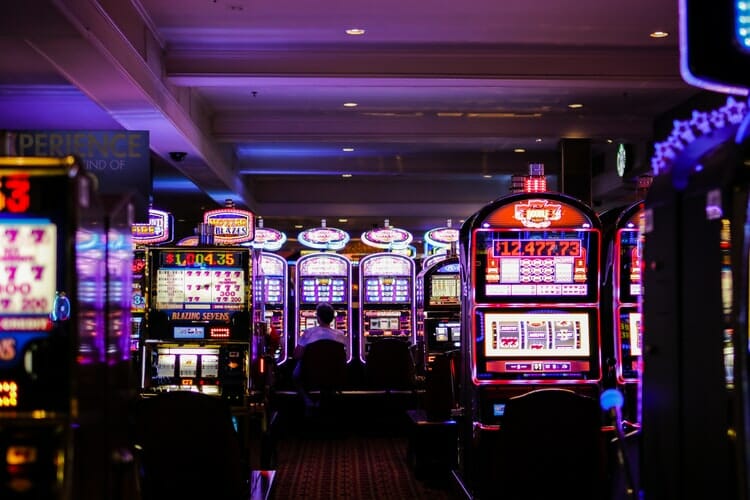 Keeping your New Jersey casino and hotel property, guests, and money safe with an integrated security system is vital to maintain the integrity of your venue. Implementing custom security solutions will not only ensure the safety of your guests but will also help improve your day-to-day functions. To do this, you need to partner with a security company in New Jersey you can rely on. 
Casinos come with the unfortunate risk for cheating and other malicious activity requiring state of the art protection for their guests. The excitement of gambling and the opportunity to win money through casino games like craps, roulette, poker, blackjack, and slot machines pull in high volumes of people, and unfortunately, some of them may be criminals looking to take advantage of the business. This is problematic for your casino, but even more so for guests staying at your hotel who may also have personal belongings they need to keep safe while residing in your hotel.
Hotel & Casino Security Needs
Both hotels and casinos have similar needs when it comes to security. This includes installing the following security systems: 
Video Surveillance Cameras:

This allows you to have complete monitoring and the ability to record events occurring in various parts of your building or multiple locations simultaneously. They help you verify who is inside your building and alert your security staff or management of potentially suspicious behavior. It also allows you to remotely monitor your property on your mobile device.
Alarm Systems:

An alarm system not only helps to reduce the risk of theft from employees and visitors but also will deter break-ins by would-be burglars. Since hotels and casinos tend to be open 24 hours a day, alarm systems should be placed in restricted areas like offices or rooms with safes or money vaults to alert you of unauthorized access.
Biometric Locks:

Biometric locks can be installed and set to be time-sensitive to coordinate with employee shifts and to prevent guests from accessing restricted areas.
Access Control Systems:

These systems are ideal for preventing unauthorized persons from entering restricted areas. When installed together with security cameras, they are very effective in capturing and recording all access events. 
Total Security Is An Expert In Hospitality Security in New Jersey
Of the above-mentioned security measures, surveillance cameras are vital for casino security. These cameras should be placed near entrances and exits, in hallways, by bars, near offices, parking lots, and of course on the gaming floor. Cameras should be placed in such a way that there are a few dark spots in coverage as possible.  
Here are the top reasons why you should have cameras installed in your hotel:
Improve security for guests and their belongings or winnings

Monitor the activities of employees and guests

Discourage and prevent theft, violence, and vandalism

Decrease your liability as a casino owner 

Deter and prevent mass shootings on your property
Additional Security for Hotels & Casinos
In addition to the above security measures, there are some trending safety and security solutions many hospitality venues are implementing. These include:
Internal First Response Teams
In addition to the above security measures, many casinos are implementing additional security measures that are aimed to further secure their type of business. One way is creating an in-house first response team that can arrive on the scene before police or emergency medical responders. These teams are being trained to respond to armed assailant situations and provide medical assistance after an incident. 
Training Your Employees to Recognize Potential Threats
With the unfortunate incidents of shootings occurring at hotels and incidents occurring within casinos, it's important that both your hotel and casino employees are trained to recognize potential threats. Employees should be trained to spot signs that guests are stockpiling hazardous or illegal items, are involved with human trafficking, or has malintent.
Total Security Helps Keep Your Guests Safe
Total Security has over 15 years of experience keeping hotels and casinos secure in New Jersey. Call 201-594-7233 ​​today to receive a FREE security evaluation. Our security experts will help you identify gaps in your security system and provide you with the best security solutions for your casino or hotel.
Keeping your guests and their belongings or winnings safe requires an ongoing commitment on the part of casino managers and owners and require them to invest in security trends that will benefit their guests. 
Implement and Install A Hotel & Casino Security System Today
Total​ ​Security oversees the entire process when installing security systems for hotels and casinos from the initial installation and monitoring to continued service and maintenance. We offer all of our clients with free lifetime technical support and are always on call in the event of an emergency.
Total Security is the most trusted name in the industry when it comes to hotel and casino security and is an A+ Rated security company by the BBB for providing security services and products​ ​to commercial properties and businesses throughout New Jersey, New York City, and Long Island. ​ ​​
Call​ ​our​ ​support​ ​staff​ today ​at​ 201-594-7233 ​​(New​ ​Jersey​ ​location) or (516) 775-2304​​ ​(New​ ​York​ ​location)​ for your FREE security evaluation. Installs security cameras for hotels or casinos within one week.