How To Secure Your Commercial Distribution Center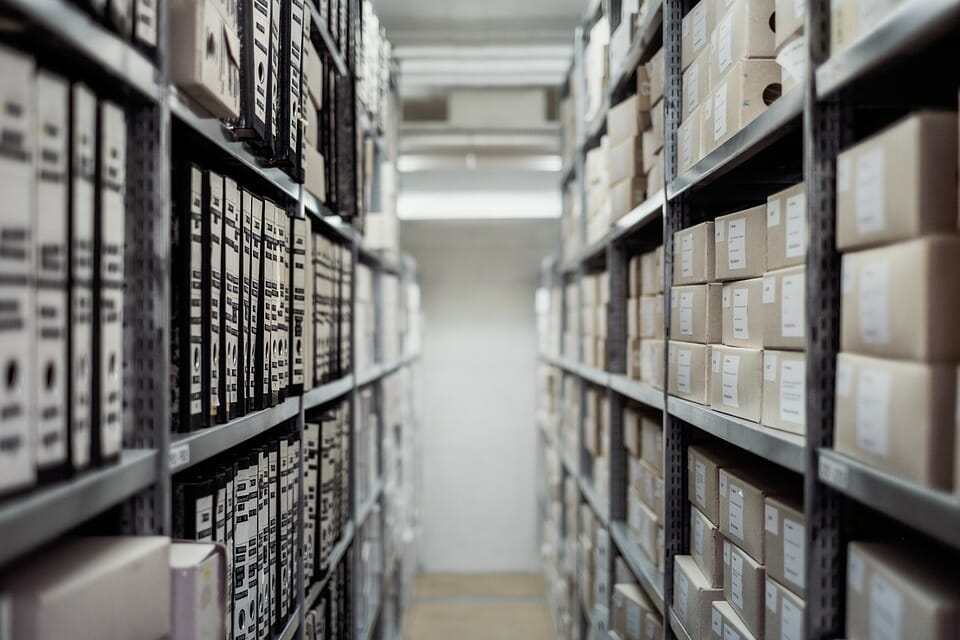 Distribution centers are common targets for theft since they consistently maintain large amounts of inventory and merchandise. This is why installing an alarm system, security cameras, and access control is a must to help protect your investments. Most would-be burglars believe they can easily steal items from your facility unnoticed. By securing your distribution center with an integrated security system, you'll drastically minimize your risk for inventory loss.
An integrated security system should include several different technologies throughout the facility to create the most secure environment possible. Any technology you implement should be able to communicate in real-time and work together to alert management of any threats to security and enable to respond efficiently, and alert authorities if necessary.  
Total Security has over 15 years of experience keeping distribution centers secure on Long Island, New York City, and New Jersey. Call (516) 775-2304 today for a FREE security evaluation. Our security experts will help you identify potential security gaps you may be overlooking, and provide you with the security solutions you need to correct them.
Tips for Securing Your Distribution Center or Warehouse 
For distribution centers, the ideal security system should prevent unauthorized access to restricted areas, actively monitor the facility, and alert management in the event of a security threat. Installing the right security system will allow you to control who has access to certain parts of your facility and track who is coming and going through your facility. They will also help to increase visibility and monitor any suspicious activity.
Install Surveillance Cameras Throughout The Distribution Center
Distribution centers tend to be more susceptible to internal thefts than other types of businesses simply because of the high volume of inventory maintained and the difficulty many business owners face securing their facility. Unfortunately, it's common for employees to believe that one item won't be missed among the hundreds or thousands of others. This is why installing video surveillance is an absolute must throughout your building or buildings.
Security cameras for distribution centers will provide the necessary footage in the event something does go missing. Plus, they will help ensure the safe arrival and delivery of inventory and stock. They also enable you to monitor areas like loading docks, employee and visitor entrances, break rooms, storage areas, public areas, parking lots, lobbies, offices, and the building perimeter. 
Implement Access Control Systems Throughout Your Facility
Access control systems enable you to restrict access to sensitive areas and only allow authorized personnel to gain access.  These systems can be installed on interior or exterior entrances, gates, and vehicle entry points, and will allow you to monitor who is enters each of these areas and when.
Secure High-Value Merchandise
Of course, all of your inventory is considered high-value to you as a business owner, but if you store any inventory that may be more prone to theft it's a good idea to secure those items in a locked cage which can only be accessed with an access control system.
Reduce the Number of Building Entrances and Exits
By reducing the number of ways a person or employee can enter and exit the building, the more difficult it will for an employee or visitor to steal something. Keep in mind this doesn't mean blocking off all exits since this can create a fire hazard, rather you should limit employee entrances and install fire alarms on the rest of the doors marking them as emergency only exits.
Commercial Alarm Systems
Installing an alarm system will reduce your risk of theft and immediately alert you in the event of a break-in especially if it occurs after business hours. They also allow you to monitor and control your security system from your mobile device, keeping you in the loop on everything happening at your distribution center at all times.
Prevent Employees From Parking Near Receiving And Shipping Doors
Don't make it easy for someone to steal inventory from your distribution center! Instead, eliminate parking near any doors that inventory moves through and only permit employees and visitors to park near the entrance and exits doors. This is will make it easier to monitor people as they go in and out of your facility.
Create A Waiting Area For Truck Drivers
Allowing truck drivers full access to your facility creates a security hazard. If they are allowed to roam freely around your building to access breakrooms or bathrooms, they will have ample opportunity to steal products. Instead, create a waiting area near the receiving and shipping area for truck drivers.  It is also a good idea to install security cameras in this area so you can continually monitor it.
Create Security Checkpoints And/Or Random Checks
If you have experienced high levels of theft in the past, you may want to consider implementing security checkpoints and random employee and truck driver checks.  Security checkpoints allow you to ensure only the people who should have access are entering your facility by requiring them to show an ID to park in the employee lot or enter the building. You can also require drivers to show their paperwork prior to entering the shipping and receiving areas. If necessary, you can also tell your employees there will be random checks to search bags and lockers may randomly and at any time. You can also check a driver's truck to ensure only the right items have been loaded inside.
Hire A Security Guard
If your budget allows for it, hiring a security guard will greatly increase the security of your facility. This person or team will be able to monitor entrances and exits, monitor cameras and patrol the premises ensuring everything is safe and secure. 
Implement and Install A Distribution Security System Today
By installing a comprehensive security solution, industrial organizations like a distribution center can significantly reduce threats and increase their asset protection. Once the system is implemented, it's important to make your staff aware of and trained on all new security policies and procedures.
Total​ ​Security oversees the entire process when installing security systems for distribution center from the initial installation and monitoring to continued service and maintenance. We offer all of our clients with free lifetime technical support and are always on call in the event of an emergency.
Total Security is the most trusted name in the industry when it comes to distribution center security and is an A+ Rated security company by the BBB for providing security services and products​ ​to commercial properties and businesses throughout Long Island, NYC, and New Jersey. ​ ​​
Call​ ​our​ ​support​ ​staff​ today ​at​ (516) 775-2304​​ ​(New​ ​York​ ​location)​ ​or 201-594-7233 ​​(New​ ​Jersey​ ​location) for your FREE security evaluation. Installs within one week.