Having security systems installed in senior living centers or nursing homes on Long Island and New York City is vital in order to ensure the well-being of your residents, staff, and visitors. These facilities see high amounts of traffic from guests visiting family members, employees working around the clock, and traffic from delivery drivers, maintenance staff, or visiting medical personnel. For these reasons, it's important that you are sure that everyone residing or working in your building is safe. 
The primary goal of Total Security is ensuring the safety of everyone inside your nursing home or assisted living facility. Total Security understands the specific security needs of this industry and can help you design and implement an integrated security system that will allow you to promise the safety of your residents to their families. 
Call us today at (516) 775-2304 for a FREE on-site evaluation for senior center security systems on Long Island, NYC, and NJ.
We Can Help You Decide…
Types of Security Systems for Your Facility
How Many Cameras You Need
Proper Camera Location
How to Utilize Access Control Systems
A Package To Meet Your Budget
Free On-Site Estimates!
Nursing Homes: Surveillance Video
Security cameras in New York and Long Island nursing homes are a great way to put employees, patients, and patients' loved ones at ease. The most important part of installing security systems is that you make sure you install what works best for your establishment. Smaller systems may work better for smaller nursing homes whereas more in-depth systems, as well as access control and other options, may work best for a larger nursing home. Overall, patient care is the main component of a nursing home and this main component can be enhanced with a security system made just for you.
Nursing Homes: Fever Detection Cameras
Elevated Body Temperature (EBT) cameras, or fever detection cameras help provide a safer working environment for your residents and employees and help to reduce the spread of viruses. These thermal camera systems will monitor the temperatures of anyone accessing a facility which can help in preventing the spread of the Coronavirus or the flu
Nursing Homes: Access Control Systems
Access control systems allow managers of assisted living facilities or nursing homes to restrict access to your building or to specific areas that you don't want visitors or residents to access. Using biometric access control systems or distributing access cards, you can ensure that only authorized personnel can gain access to these areas. 
Access control systems for nursing homes and assisted living facilities can be installed on the interior or exterior entrances, or any entry point you want to deny unauthorized user access. They can also be set to permit access only during an employee's shift so they cannot access the building or restricted areas during hours they are not working. Pairing your access control system with an intercom system is also a great way to screen visitors who are trying to gain entry to your building.
Nursing Homes: Alarm Systems
Alarm systems allow you to monitor your facility for intrusions, fire, and natural leaks helping you to maintain a high level of safety for your residents and staff. These systems can also be used remotely and linked to your mobile device so you will be notified immediately in the event of an emergency at the building. Senior center security systems on Long Island are ideal for any facility to ensure a higher level of safety for its residents.
Employee/Patient Safety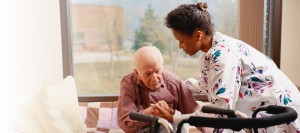 Employee and patient safety should always be first and foremost. You want to make sure that your patients and employees are comfortable in order to create a warm and nurturing environment. Access Control is a great way to ensure that patients are safe in designated areas; this can avoid falls and other injuries.
Liability Issues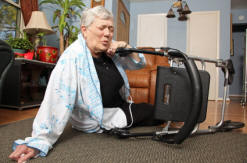 Caring for others can be the ultimate rewarding experience however there is also a great amount of risk involved. Patients can sometimes get into situations that may threaten your liability. Protecting yourself against liability can be easily achieved by installing security systems in order to monitor and record activity.
Patient Care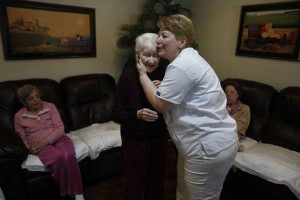 Making sure that your patients are taken care of and comfortable at all times is essential. With security systems, it is easy to monitor patient activity and ensure that they are getting nothing but top-notch care at all times. This is also a great way to correct employee behavior if necessary and make sure that patients are satisfied with their level of care.
We Will Help Guide You with your Nursing Home security system installations. We serve all of NYC and Long Island, including Nassau County and Suffolk County.  Call (516) 775-2304 today to request your FREE security evaluation. We serve all of New York City, Nassau County, Suffolk County Long Island as well as New Jersey.