How A Security System Inside A Catering And Event Hall Can Create A Safer Environment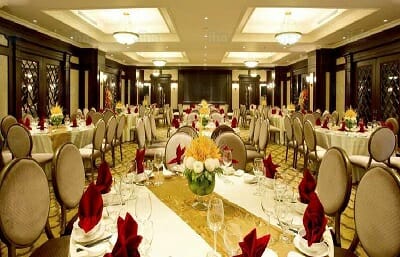 Catering halls on Long Island, New York City or New Jersey, require security to protect the high volume of guests and staff that are frequently on their premises. As a business owner, you need to protect yourself from potential employee theft, ensure customer service is being performed at the level you require and safeguard yourself from any false insurance claims.
Since your business is a customer service based business, this means the level of customer service you provide must be impeccable, or you risk losing business and money. A security camera system allows you to monitor your staff at all times, even remotely from your mobile device 24/7. This enables you to verify your staff is treating your guests the way you instruct them to and provide high-quality customer service.
A security camera surveillance system will also enable you to keep an eye on areas that may present a high risk for employee theft; this may include:
The coat check-in
Liquor storage room
Cash registers
Walk-in box refrigerators
Security cameras also allow you to monitor other areas of your building high traffic areas like:
The hostess stand
Entrances and exits
Delivery entrances
Kitchen
Lounge areas
Parking Lots
Valet drop off and pick up area
Having video monitoring in all of these areas can protect your business against liabilities like false insurance claims. It will also help you manage your staff, as well as deter employees from stealing food and liquor. Without a security system in place, you increase your risk of both theft and false insurance claims. Prevention is often much more cost effective that what we call "reactive security."
In addition to security monitoring systems, you may want to consider installing an alarm system and biometric locks. Alarm systems can be silent or loud and will trigger authorities immediately upon a theft. Biometric locks can be installed and set to be time sensitive to coordinate with employee shifts, and they will only allow authorized individuals to access certain offices or approved areas of the building.
Create a safe environment for your guests and staff today by ensuring your catering hall is fully protected. Total Security has over 10 years of experience in installing catering hall security cameras and access control systems and provides security services and products to catering halls on Long Island, NYC. Contact us today to learn more about our catering hall security services. Call our support staff at (516) 775-2304 (New York location) or (201) 594-7233 (New Jersey location).