Total Security Integrated Systems is Brooklyn's leading provider of intercom system installations as well as security systems. In addition to holding an A+ BBB rating, we have two decades of experience, a back-office team of trained staff, and we offer Lifetime Support. As a family owned and operated business, we put great thought and care into every single job we do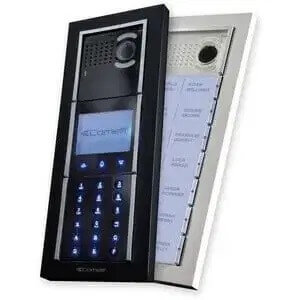 Our Intercom System Installations include:
Video/Audio Intercom Systems
Audio Only Intercom Systems
"Virtual Doorman" Type Intercom Systems
Telephone Entry Systems
IP-Based Intercom System
Is what you need not on the above list? Give us a call at (516) 775-2304 to discuss your options. We provide free written estimates.
Our security solutions are tailored to meet the specific needs of our customers who range from small local Brooklyn businesses to enterprise level organizations and even Government agencies. Whether it's an apartment complex or a commercial business application, we have unique systems for every need and budget. We have served thousands of locations with an exceptional field and back office teams who are there for you long after the installation is complete.
How It Works - Our Process
For each engagement, we first provide competitive onsite quotes where we tell you exactly what you need in an intercom system. We then design a system that integrates with your current set up. Professional intercom installers, our technicians then install, set up and test every system minimizing business interruption.
Step 1: Our Security Consultant visits your place of business to understand your needs.
Step 2: Detailed proposal with the type of work is developed and sent to you.
Step 3: In some cases, you may need to get Board Approval.
Step 4: Following the Board meeting, any questions are answered. 
Step 5: You or the Board signs off on the scope of work.
Step 6: Your installation appointment is scheduled.
Does your Brooklyn building have an immediate need? Please call (516) 775-2304 or fill out our form to request a free onsite estimate.
Top Reasons Your Brooklyn Building Needs To Install An Intercom System Or Upgrade An Old One
When you have an audio only intercom system and want to have video and audio in your intercom system:
If you have an audio intercom system in your home, you may be considering upgrading to a video and audio intercom system. There are many benefits to having a video intercom system, such as being able to see who is at your door from anywhere in the world.
Video intercom systems also allow you to communicate with people in other parts of your home without having to shout. If you are considering upgrading your intercom system, here are a few things to keep in mind. First, you will need to choose an intercom system that is compatible with your existing wiring. We can possibly re-use all possible wiring. Second, you will need to hire a qualified electrician to install the new system. Third, you may need to purchase additional equipment, such as cameras and monitors, to complete the installation. By following these steps, you can upgrade your intercom system and enjoy the many benefits that come with it.
You are a Landlord thinking about enhancing the amenities your building offers:
If you are a landlord looking to improve the amenities of your apartment building in Brooklyn, NY, one option you may want to consider is installing an intercom system. Intercom systems can offer a number of benefits for both landlords and tenants.
For landlords, intercom systems can provide an extra measure of security by allowing tenants to buzz in guests from a central location. They can also be used to make announcements to tenants or to notify them of package deliveries.
For tenants, intercom systems can provide a sense of security and convenience, making it easy to let guests into the building without having to come downstairs. In addition, intercom systems can be used to communicate with other tenants in the building, making it easier to connect with neighbors. If you are interested in installing an intercom system in your apartment building, there are a number of things you should keep in mind.
First, you will need to choose a system that is compatible with the size and layout of your building. Second, you will need to decide whether you want a wired or wireless system. And finally, you will need to budget for the cost of installation and ongoing maintenance. With a little bit of research, you should be able to find an intercom system that meets your needs and fits your budget.
Old, out of date systems (30-40 years or older):
When it comes to intercom systems, here are some tips and advice that can help you: First, if your system is more than 30 years old, it may be time for an upgrade. Not only are new intercom systems more reliable, but they also offer features that older models simply don't have. Additionally, if you are looking to sell your home, potential buyers will likely be more interested in a property that has a modern intercom system. Therefore, replacing an old intercom system may be a wise investment.
Finally, if your intercom system is currently not working properly, it is obviously time for a replacement.
In summary, there are a variety of reasons why you may need to install or replace an intercom system. Whatever your situation may be, it is important to consult with a professional to ensure that the job is done correctly.
Why Hire Total Security For Intercom System Installations in Brooklyn
Total Security offers a wide range of security system installation services to meet your needs and requirements. You can count on our professional team for assistance with everything from developing strategies in the field, through installation & training programs – we've got you covered!
We provide you with a comprehensive intercom security system to keep your property safe. We offer services such as installation, maintenance and repair for all types of buildings including residential homes or businesses!
We are proud of maintaining our A+ BBB Rating. We guarantee your satisfaction!
Our company has some of the most experienced Foremen and Project Managers. They're able not only to keep projects on schedule and under budget, but they will also overcome any installation issues that arise while doing so!
We're committed to your success. That's why we offer Lifetime tech support, even after installation is complete!
With our company-trained security systems installers in Brooklyn, you can rest assured that all of your needs will be met with the most knowledgeable and reliable team available.
We have our own technicians, own fleet of trucks and professional tech support to quickly respond in case anything goes wrong with any equipment you have. This gives you peace-of mind knowing we're here for you.
The lack of customer support after installation or repair can be concerning. We never leave you to fend for yourself.
Request An Intercom System Installation In Brooklyn Today!
Why Is A Video Intercom A Better Option?
Video-capable intercom systems can provide everyone with an extra level of security, especially in buildings without a concierge or guard. They allow visitors to be identified audibly and visually which is helpful for those who may not know their surroundings well enough on first glance alone!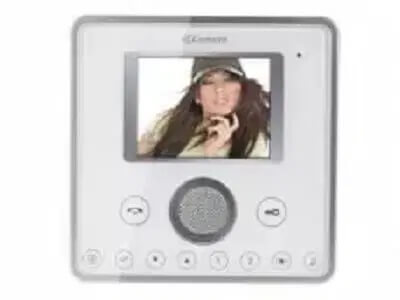 Our Intercom Installation Process in Brooklyn, NY
The installation process is dependent on the type of intercom and scope work that needs to be done in your building. We take every possible measure so it will not disrupt your business or home life too much.

When we can re-use your existing wiring: Modern technology has made it easier to reuse your old intercom wiring. This not only saves money and time, but also ensures that you will have an effective installment and your intercom works smoothly!

When we need to install new wiring: IP-based wiring for intercom systems is more complex than traditional wired installations. For example, if the building only wants tenants to be alerted via their mobile device, then an internet gateway must suffice but if each apartment needs internal stations new cables will have to be installed – this is more labor-intensive.
Brands of Intercom Systems Total Security Installs in Brooklyn, NY
We install the following intercom systems:
AiPhone
Butterfly
For a more sophisticated "virtual doorman" installation
Carson LeeDan
For cost-conscious, audio-only installations
Comelit
IP-Based Systems using Standard wire system
Contact Total Security today to request a FREE on-site estimate – call
(516) 775-2304
or
request an online estimate
.
How To Select An Intercom System Installer In Brooklyn
When choosing a Brooklyn Intercom System Installations company, look for the following:
What is the service policy of the company?
Experience – how long has the intercom company been in business?
What is the company's main business? Do they only provide security solutions, or do they also install security cameras and intercom systems?
What kind of manufacturer hardware do they have access to? A company who says they install "thousands of doorbells rings" probably has only book knowledge and not real experience in installing a complicated, sophisticated intercom system.
FAQS About Intercom Systems