Is Your NYC Apartment Building Secure?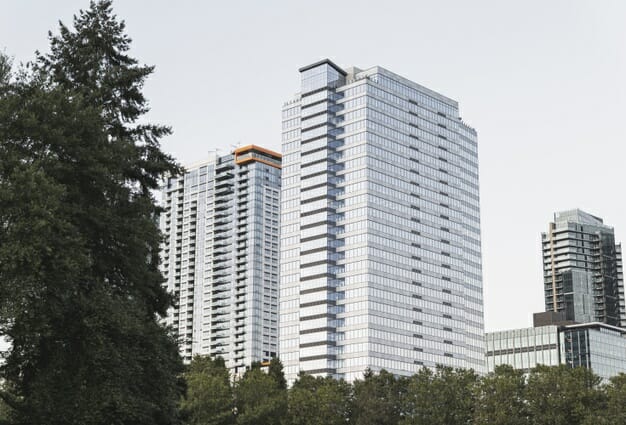 Whether you are a landlord, property manager, building owners or tenant of an NYC apartment building, it is important to know your building is safe. Crime can happen just anywhere from the subway to the street, to your own apartment which is why there are security measures that should be in place in any New York City apartment building. As a landlord or property manager, providing these additional security measures will make your tenants feel more secure and will increase your profitability and demand. If you are a tenant and want to make your home more secure, many of these steps can be implemented by you as well, even if your landlord doesn't install a security system. 
Security Options for Apartment Buildings
Residential properties are commonly targeted for theft, and can also be damaged by vandalism. Implementing an appropriate security plan can prevent any incidents from occurring, and protect your building and the people who live in it. 
Total Security suggests the following security measures to consider:
A Residential Access Control System 
Many apartment building owners in New York City use access control systems which can range from proximity cards to fingerprint or keypad readers. These access control systems are easy to manage limit who is provided access to your building keeping unwanted visitors or passersby out.
Audio/Video Intercom Systems for Residential Buildings 
An intercom system allows tenants to screen visitors and be alerted as to who is at their door before allowing someone access to their home. If the person is not someone they recognize, it allows the homeowner to identify the purpose of the visitor or their needs before deciding whether or not they want to open the door to allow the visitor into their home. Many home intercom systems are equipped with two-way audio allowing you to speak with whoever is at your door. You can even communicate with them remotely from your phone or tablet.
Outdoor and Indoor Security Cameras 
Surveillance cameras should be installed in any area that is considered "vulnerable". This means areas that tend to see high levels of foot traffic, this may include:
Lobbies

Entrances

Parking Garages

Storage Areas
It is advisable to install video surveillance cameras for 24/7 monitoring of these locations. This way you'll immediately be aware of any suspicious activity, and can alert security or the authorities quickly. 
There is a wide selection of security cameras ranging from Analog cameras to IP wireless cameras, HDCVI to HDTVI cameras. Each of them has varying capabilities and specifications but all of them can help improve the security of your apartment.
Alarm Systems for Apartment Buildings
One of the best ways to protect your property and tenants is to install an alarm system in conjunction with a video surveillance system. In the event of a break-in in one of your units or the building, the system will sound an audible alarm and send an emergency signal to the monitoring center, where operators can dispatch the authorities to your apartment building and unit.
Additional Apartment Building Security Tips
In addition to the above security measures, there are some additional security tips to keep in mind as both a landlord and tenant:
Keep the doors and windows locked at all times, even if you are at home and especially when you aren't. Even if you're on an upper-level floor, keep your windows locked!

Make sure there is ample lighting in parking garages, entryways, lobbies, and in the hallways of the building. 

Change the locks immediately on your apartment once a tenant moves out.
In New York City, all apartment buildings built after 1968 are required to have self-closing, self-locking entryways, a mirror in the elevator and sufficient lighting in entrances, stairways, and yards. Be sure your building is adhering to these safety protocols. As a tenant, if you notice something is amiss, be sure to notify your management company immediately.
When it comes to installing apartment security systems, Total​ ​Security oversees the entire process from the initial installation and monitoring to continued service and maintenance. Total Security offers all of their clients with free lifetime technical support and is always on call in the event of an emergency. 
Contact Total Security at (516) 775-2304​​ ​(New​ ​York​ ​location)​ or (201) 669-4553 ​​(New​ ​Jersey​ ​location) to take advantage of their FREE apartment security evaluation.