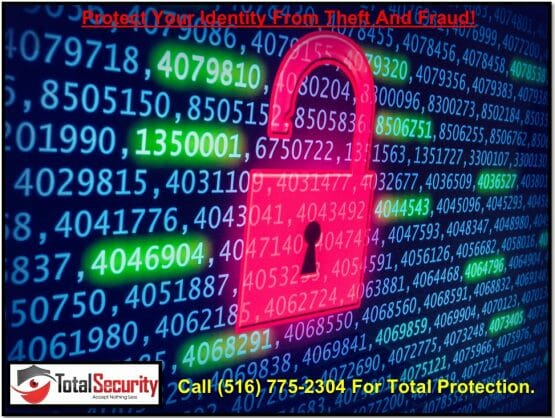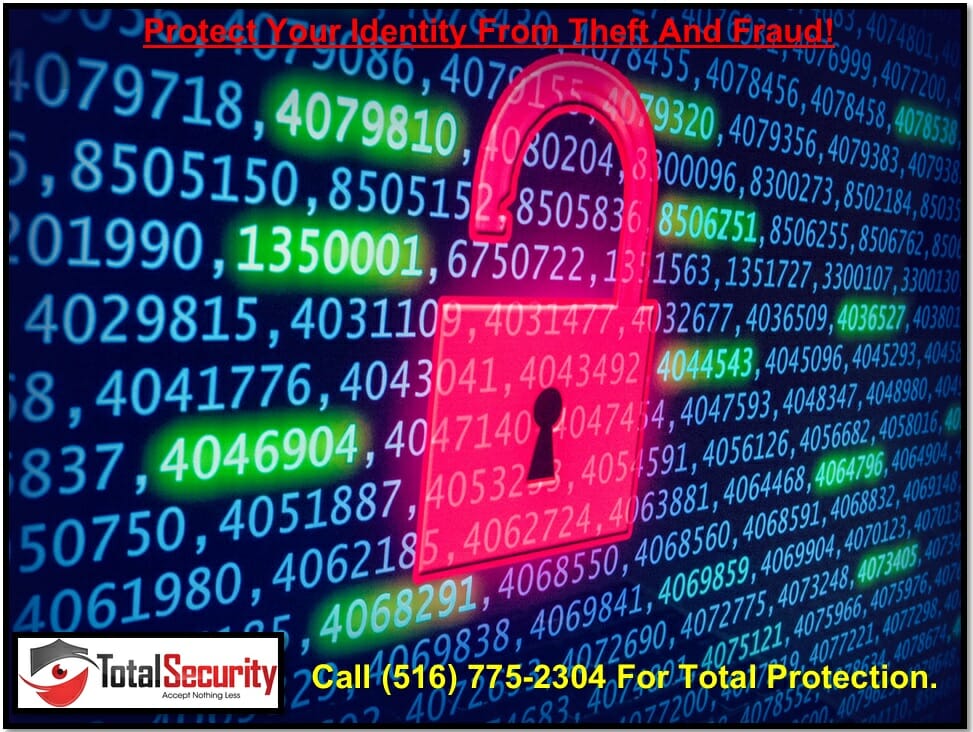 Total Security means peace of mind for your personal information, reputation and privacy. It means no stone is left unturned as we watch over and monitor every aspect of your personal identity, including your financial accounts, credit report and social accounts. Serving both Long Island and New York City, we offer comprehensive cyber security coverage through IDnotify, powered by Experian, and are able to offer it to our customers at a rate significantly lower than the cost of going through the provider, plus we offer our customers 2 months FREE!
Today, everyone is susceptible to cyber attacks, which means you must be proactive in protecting yourself against them. Cyber attacks may come in different forms from stolen personal information, identity theft, fraud, social media hijacking, financial theft, phone hacking and more. Our identity protection services are designed for the individual who needs total protection against any type of personal security compromise.
Total Security Cyber Security & Identity Theft Protection Services
We help our clients protect what they have worked hard for, our cyber security and identity theft protection services include:
Internet Surveillance
We monitor the web and identify any suspicious activity associated with your identity, monitoring millions of data points and thousands of websites. If compromised personal data is found, you will be notified immediately.
Social Network Monitoring
Social media is one of the most vulnerable points of risk for your privacy and reputation. We monitor and alert you to any risks associated with content on your Facebook, Twitter, LinkedIn and Instagram accounts.
Social Security Number Trace
We identify all the names, aliases, addresses, credit data, court proceedings, bankruptcies and liens associated with your Social Security Number.
Financial Account Takeover
We monitor thousands of financial institutions daily and alert you if your name or Social Security Number are used to apply for a credit card, open a bank account or many any unauthorized changes to your bank account.
Non-Credit Loan Monitoring
Quick-cash and payday loan transactional data are regularly monitored to alert you of any matches to your personal information or if any loans have been opened using your identity.
Identity Restoration
If your identity does get stolen, or even if you suspect it has been stolen we have certified Identity Restoration Specialists on all 24/7 and 365 days to assist you in the event of identity theft.
Identity Theft Insurance
If your online identity does become compromised our Identity Theft Insurance reimburses you up to $1 million for covered expenses according to your policy.
Tri-Bureau Credit Monitoring
We alert you to any changes on your credit report across the major credit reporting agencies which include Equifax, TransUnion, and Experian. Your credit files are monitored daily and you will be notified via email of any changes made to your reports including loan data, inquiries, new accounts, judgements and liens.
Annual Tri-Bureau Credit Report and Scores
Easy access to your credit reports and scores which will keep you aware of your credit history with Equifax, TransUnion and Experian. The report includes your credit score, as well as as corresponding score factors, helping you understand how your credit is evaluated.
Monthly Single-Bureau Credit Score Tracking
Your single-bureau credit score is checked every month and plotted on a graphed so you can easily track changes made to your score and track potential instances of identity theft or errors on your account.
Change of Address Monitoring
If anyone redirects your mail through the US Post Office, you will be notified, if you did not authorize these changes you will be able to take immediate action to protect your identity.
Court Records and Bookings Monitoring
We search millions or court, government, arrest and warrant records for your full name and date of birth, alerting you immediately of any criminal act bookings or reports in the court system.
Sex Offender Monitoring
Our sex offender monitoring regularly alerts you to any sex offenders registering or living around your area. You will also be alerted if a sex offender registers in your name.
Lost Wallet Services
Lost your wallet? Our Identity Restoration Team will work with you to cancel and reorder credit and debit cards, driver's licenses, insurance cards, passports and any other personal identity document you may need to replace.
Protect What You've Worked Hard For! Call Today For Total Cyber Protection
If you believe you have been the victim of identity theft or fraud, or if your personal information has been compromised, contact Total Security's expert support staff today. If you have been fortunate to have avoided theft of personal information to date and you are looking to proactively protect yourself, then please reach out to  a security expert at our offices today.
Call 516-775-2304 (New York location) and 201-594-7233 (New Jersey location). We offer a comprehensive cyber security and personal identity protection coverage at a discounted rate.