Professional Installations
Over a Decade of Experience
Expert Advice
Free On Site Estimates!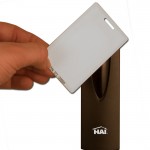 Proximity cards contain small radio transponders that identify the holder to the access control system. The "proximity" aspect is that the card only needs to be held near the reader to allow access. These cards fit in a wallet and are the size and shape of a credit card and can be printed with owner's picture for additional security.Total Security provides comprehensive installation of Long Island and NY access control systems for businesses and homes. We can order any brand upon request, however we often install Honeywell, Keri, GeoVision, Kantech, and Linear products. Learn more about card access systems.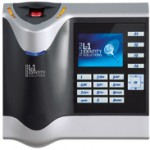 If you are looking for a higher-level security, look at biometric security devices. Biometric systems include fingerprint-readers and or key-pad and can be used for access control as well as time and attendance. Biometric access control systems use some part of the user's body for identification. Most commonly used is Fingerprint Recognition.These make for very powerful security access systems by combining them with other access control systems, intercom systems and security cameras. Learn more about biometrics systems