Real Reviews of A+ Rated Total Security Integrated Systems
We are very proud of these real customer reviews below, which you can also see online on Google.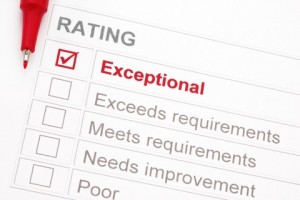 Your feedback is appreciated:
Review Total Security on Google
Or, email a review to sales@totalsecurityny.com. Thank you for your comments and insights!
Jose F.
Most companies peak during the sales pitch, the best are equally good after they have been paid. But what can one say about TOTAL SECURITY when 3 years after the installation, long, long, after they were paid, they are still fantastic? It is incredible how much phone support they have given us over these years for no additional money. It makes ZERO ZERO ZERO sense to use any other company.
Carissa S.
Let me tell you this is by far one of the best companies out there! … These cameras are very good quality, clean, crisp , and spectacular for the price. The technicians came and set up everything in less than 2 hours, showed me how to work it, and hooked it up to all our devices. I literally have no complaints whatsoever. So thank you Total Security my family and I really appreciate it.
A.J. S.
I was absolutely blown away. Every step of the way they remained TRUE professionals that stand out from the rest. From the sales to installation, every step of the way was amazing. The installers asked me before they did anything, and did a great job of hiding all of the wires. A+ ! Extremely satisfied.
Jim Acheson
I called Total Security after my home was recently burglarized. They came immediately. Carlos,their representative, was wonderful. He was so easy to talk to and work with. He described the best placement of cameras around my property and listened to my concerns. The company understood my desire to have the job done as quickly as possible. Their knowledgeable and polite techs were at my house in just a couple of days installing the system. I am very happy with the results and feel much safer after my break-in.
Adam Cheney
"GREAT people to work with. Just finished my 3rd store with total security and you get what you pay for. They can accommodate anything you need. I have multi-level stores with very specific needs for audio/video. The installers keep the work site clean and will spend as much time as you need tweaking or explaining features. When you call for tech support or anything else, they pick up and help. PERIOD"
Anh Nguyen
"Great service. Reasonable price. On time. Recommended."

James Tangredi
"I recently had Total Security install a surveillance system in my home, from the having the job priced out to the end of the installation, everything went smooth. The technicians who did the install were professional, courteous and neat. Their prices were competitive and the equipment they install is quality stuff. The company was recommended to me from a friend and I would do same if asked."
Rupin Malhotra
"The Total Security team installed a surveillance system in our condo about 8 months ago. We could not have been more pleased. From our initial phone consultation to the final installation, everything was perfect. We were most impressed with the installation. They were able to hide all wires and the system has been running problem free since. Very professional. Highly recommended."
Michael Waite
"Great service and prices. Gives great support on their installed products."
Alex Martin
"I had cameras installed with this company and they were very knowledgeable and very professional I'm very happy I choose the company Total Security to do the job they have the best prices in the area thank you total security"
Brian Gallo
"Very happy with the installation. The installers worked with me to make sure that everything was the way I wanted it. Excellent equipment. They were on time. I could not be happier. I have already recommended them to two of my neighbors."
Sandra Wilkerson
"The camera are great. The gentlemen were very professional and would recommend this company if you are looking to install security cameras!"
Chris M.
"Total security really is as good as it gets….I was looking into surveillance for some time now and glad I decided to go with them.They are total professionals from the office to the field.When you go to their showroom in Elmont they are so knowledgable and really take their time to cater to the needs of your property.I must have asked a 100 questions and they answered them all and without an attitude!True professionals.And when you do choose to use them their technicians are fantastic."
Brian G.
"Very happy with the installation. The installers worked with me to make sure that everything was the way I wanted it. Excellent equipment. The were on time. I could not be happier. I have already recommended them to two of my neighbors."
Cynthia P.
Dear Mr. DiMicco:
I had three security cameras installed at my home yesterday and I would be remiss if I did not tell you about the experience I had with your company. I was so impressed with the salesman Rich who arrived promptly, answered all of my questions and gave me his cell phone to call if I had any concerns or questions. Your technicians Alex and Max were so nice and so professional that it was a pleasure. They installed everything without any problems in-spite of multiple construction workers around my house. It is rare these days to find such quality workers who take good care of a customer. They were excellent! Every encounter and experience I have had with your company has been first rate and it just goes to show you that smaller companies can often times do the job better and faster with the most important detail in mind, working to help the customer. Thank you for such a great experience and if you ever need a reference please feel free to use my name. Total Security is number one in my book. Congratulations on the great work you do.
Dear Matthew & Gianpaolo:
Your installation guys Ivan and Alex did a beautiful job, clean, thorough, professional and polite on an exceedingly cold day. Many thanks!
-Angela
The installer were very professional yet friendly. I felt very comfortable with them working in my home. Thank you!
-Mike N.
Professional company. Wonderful employees.
-Marlene S.
Totally Awesome!
-Mike B.
Neat, friendly service. Everyone was very helpful from the beginning to end of service. I never felt pushed by anyone. The installers explained completely to me about the system
-Nino L.
This Company is the best!