Why Spy Gadgets Are Gaining Popularity In New York
The new trend and why spy gadgets are no longer solely seen in the hands of James Bond.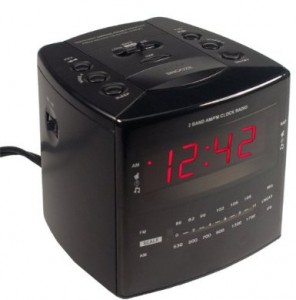 Security cameras are common in homes across New York State. As New Yorkers there is a heightened awareness that everyone is constantly aware of. As part of a proactive effort to improve security, many buildings in New York have placed security cameras in key areas. These have been important first steps to improving New York security. As a result, there have been many burglaries and crimes that have been solved by using the images caught on security cameras.
The Spy Gadgets Revolution in New York Is Here
While security cameras are great for New York homes and businesses, as technology and mobility has improved over the years, spy gadgets are leading the way in the security/surveillance world in the tri state area and beyond. With advanced technology and extensive research spy gadgets have come a long way in sophistication, design and ingenuity. Today, spy gadgets are inconspicuous (hidden) and blend well in any home or environment; they take your typical "nanny cams" to the next level!
Where To Use Spy Gadgets
With access to an unlimited amount of spy gadgets it is important to know that you have an endless amount of options. Spy gadgets can be used inside of homes, cars, businesses and sometimes can even be placed on a person. Each has its own features and specifications so it is important that you identify the main purpose for your spy gadget.
Motion Activated Spy Gadgets Are Efficient and Clever Security Devices
Motion activated recording devices are spy gadgets that can be plugged in, left in a room and will then be activated by motion. These types of devices are ideal for areas that a person may not be in frequently; gadgets such as coat hooks and clocks are usually motion activated. Devices such as USB plugs can be plugged into a computer and left in the computer to record continuous audio. As for night vision spy gadgets (hidden security cameras that can perform even in dark areas) there are several options, alarm clocks being the most popular.
This up and coming spy gadget trend is leading the way in the world of security technology. For the times you just need to know, spy gadgets have you covered. Think about what would work best for you and the environment that you are in and keep in mind that there is a gadget for everyone!