The Top 4 Reasons To Install Security Cameras In Hospital Parking Lots
When a family member visits a loved one in the hospital, usually the last thing on their mind is the safety of the hospital's parking lot. However, hospital parking lots can be dimly lit, unguarded labyrinths that pose security risks not only to visitors but to staff members as well. Many hospitals recognize the need for security in their buildings, and have invested in the necessary resources to keep patients and staff safe and protect against crime. But lurking right outside the door is an area rife with the potential for criminal activity.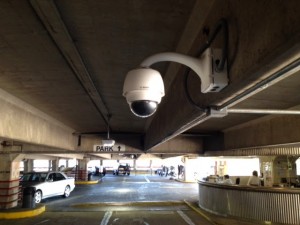 Hospital parking lots do not need to be unsafe places. In fact, hospital parking lot security cameras can help keep people safe and secure. Security cameras can also help hospitals cut costs and reduce liability. When correctly configured and installed, security cameras offer more than just peace of mind, they play an active role as part of any healthcare organization's integrated security solution.
The following are four reasons to install security cameras in hospital parking lots:
Capture information: High quality cameras can clearly capture information in the event of vandalism or theft, and this information can be recorded and later reviewed. Information like license plate numbers, vehicle model, and even the perpetrator's identity can be identified. As a result, the hospital can provide useful information to the police or to its internal security team.
Reduce costs: Security staff is costly. Hospitals can reduce the costs associated with hiring additional personnel to patrol parking lots by installing security cameras in high traffic areas such as entrance ways and ramps, as well as remote access points. Security cameras cost a fraction of the cost of around-the-clock security guards.
Deter crime: It is always better to prevent an incident than try to rectify it later. Security cameras are an ever-present reminder that people are being monitored. With feed being viewed in real-time, criminals and thieves will see these cameras (and signage about the cameras) and can be less likely to violate the law.
Limit liability: Hospitals can be liable for crimes committed on their premises. Parking lot management companies can be liable for damage made to cars such as scratches and dents. When events are recorded, a hospital can use this data to defend itself against any unjustified claims or lawsuits. Hospitals must be vigilant about protecting themselves in addition to assuring the safety of patients and visitors.
Parking lot security cameras should be installed by experienced professionals who can determine the right solution for a hospital's needs. These professionals can help determine how many cameras are needed and where they should be placed, as well as how to best monitor and record footage. For example, an optimal hospital parking lot security camera system includes HD 1080p dome cameras that are vandal proof, a 16 channel HD 1080p video recorder with 6 terrabytes of storage, and two spot monitors displaying each entrance on each monitor.
Total Security Integrated Solutions has been designing and installing security solutions for many industries, including hospitals, for over ten years. Total Security is A+ rated by the Better Business Bureau, is licensed and insured, and offers free lifetime technical support to its customers. Total Security works with each client to deliver excellent value and fair pricing.
Call us at (516) 775-2304, or visit our state-of-the-art showroom in West Hempstead, NY today!