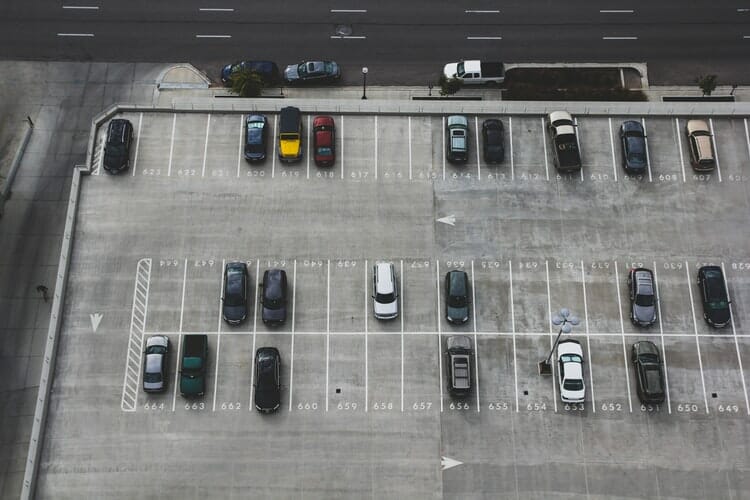 Installing parking lot security cameras and proper lighting in a parking lot is one of the most important security measures a property manager can implement. Not only is it vital for security and ensuring people feel safe. While lights are important and can help people locate their vehicles and feel safer, they are not enough to ensure your parking lot is a secured location.
The Challenges of Parking Lot Security
One of the biggest challenges in securing a parking lot is that they come in a variety of sizes, dimensions, and locations. This means that there is no one-size-fits-all solution when it comes to parking lot security. Additionally, parking lots are commonly surrounded by shrubbery and trees which can make it difficult to see everything. If a parking lot is underground, or multi-level this too adds additional security challenges.
Any of these issues can make your parking lot more susceptible to crime and put you as a property manager at risk for a lawsuit should someone get injured. 
Total Security Is An Expert In Parking Lot Security on Long Island & NYC
A security system for your parking lot must include surveillance cameras, here are our top reasons why you should have cameras installed in your parking lot:
To improve security for guests and their belongings

To help monitor the activities of employees and valets

To help discourage and prevent or record break-ins and vandalism

Decrease the odds of theft of valuables being taken from parked cars by robbers

Decrease your liability as a business owner by recording footage of accidents that may occur
Total Security has over 15 years of experience keeping parking lots and parking garages secure on Long Island, New York City, and New Jersey. Call (516) 775-2304 today for a FREE security evaluation. Our security experts will help you identify your security needs and provide you with the best security solutions for your parking lot.
Securing Your Parking Lot
When it comes to securing a parking lot the safety of those accessing it should be your top priority. Whether you own a shopping center with a large lot, manage a strip mall with a smaller lot, or want to secure a private lot for a small business or medical office you want to make sure that anyone who accesses the lot is safe.
As a property manager, you also carry an insurance risk with anyone who uses your lot in the event they get injured. You can protect yourself and your business from people making false claims by being able to access video recordings in the event something should happen. 
The Benefits of Surveillance Cameras in Parking Lots
Increase Public Safety

– The presence of surveillance cameras provides both your employees and your customers with a sense of security and peace of mind while they are away from their vehicles.

Reduce Liability

– Accidents can happen at any time, in the event, there is a liability claim or personal injury lawsuit, video footage can serve as vital evidence in the case.

Prevent Vehicle Theft

– Parking lots are one of the most popular locations for thieves, since parked cars, often contain valuable personal properties – cell phones, stereo systems, laptops, GPS systems, and recent purchases. Surveillance cameras can help deter criminals from breaking into parked cars, and captured images or videos could help law enforcement identify responsible individuals.
Implement and Install A Parking Lot Security System Today
Total​ ​Security oversees the entire process when installing security systems for parking lots and parking garages from the initial installation and monitoring to continued service and maintenance. We offer all of our clients with free lifetime technical support and are always on call in the event of an emergency.
Total Security is the most trusted name in the industry when it comes to parking lot security and is an A+ Rated security company by the BBB for providing security services and products​ ​to commercial properties and businesses throughout Long Island, NYC, and New Jersey. ​ ​​
Call​ ​our​ ​support​ ​staff​ today ​at​ (516) 775-2304​​ ​(New​ ​York​ ​location)​ ​or 201-594-7233 ​​(New​ ​Jersey​ ​location) for your FREE security evaluation. Installs security cameras for parking lots within one week.
Parking garage surveillance camera installations for stand alone and building parking garages and parking lots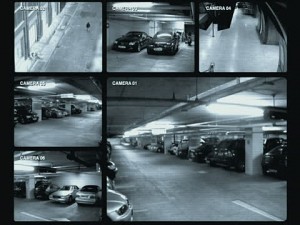 Total Security specializes in the installation of indoor and outdoor security and surveillance camera systems into parking lots and parking garages in all areas of New York City and Long Island. Whether it is a residential or commercial lot, no job is too detailed or complex for our skilled technicians, who are rated A+ by the Better Business Bureau. The preferred choice by local businesses and municipalities looking to install new or upgrade their parking area surveillance systems, Total Security has recently completed high profile jobs such as a new camera system for a Manhattan parking garage owned by Trump himself.
Is your lot a target by criminals and thieves? How up-to-date is your security system? If you need help evaluating your needs, reach out to us at (516) 775-2304.
Installing Camera Systems In Your Garage or Lot Can Help Reduce Crime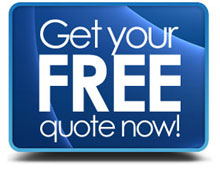 Theft from cars in parking lots, vandalism of the grounds and unwanted break-ins are all common security issues that make installing security cameras in your parking garage or lot necessary. In fact according to an analysis in the Justice Quarterly surveillance systems were found to be most effective in parking lots, where their use "resulted in a 51% decrease in crime."
Cars parked in population dense areas such as New York City (especially Manhattan, Brooklyn, and Queens, and the Bronx)—where there are many tourists and visitors who are not local residents—are susceptible to parking lot theft from not just break-ins, but possible criminal activity by employees or valets who work the lots. Cars move in large numbers in and out of your lot. Smaller items found in cars and cash can be taken relatively quickly and without notice. Install closed circuit television (CCTV systems) or security surveillance systems so that you can keep tabs on every single vehicle and deter crimes.
Security Camera Installation Recommendations for Parking Garages and Lots
Where To Install: Whether it is a public lot used by commuters, a private or public parking garage in the city, or a parking lot operated by an auto dealer, cameras should be installed at key access points such as entranceways, exits, gates, stairwells, main doors, emergency call boxes, and panic alarms, to name a few.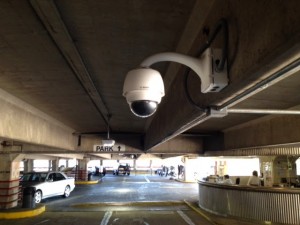 What To Install: Total Security suggests using a camera system that both monitors and records with precision and detail. For example, using digital IP security cameras will allow you 24/7 remote access to all security footage, from virtually any location with an internet connection. IP cameras can also capture tiny details and clearly record license plate numbers for cars leaving the lot. In parking garages, light can be dim. It's recommended to use high definition cameras that operate and record well in low light settings without losing resolution. In large lots such as commuter lots used for trains, in retail or shopping centers, and in airport commuter parking lots, wireless cameras are also a consideration because they can help to reduce the need for wiring and cabling.
But… First Evaluate Your Needs: Especially in multi-level garages and larger lots, they cannot possibly monitor safety and security alone. When you work with an experienced security system installer, they will audit your site and then provide you with a detailed plan and cost estimate that includes the types of cameras recommended, their strategic placement, and even tips of shrubbery/trees to help avoid obstructions. Using an experienced company will help save you money by only installing what you need to get the job done properly.
Top 5 Reasons To Install Video Security Systems Into Your Parking Garage / Lot
Improve security for guests and their belongings
Monitor the activities of employees and valets
Help prevent or record break-ins and vandalism
Decrease theft of valuables from parked cars by robbers
Decrease liabilities by recording footage of accidents that may occur
Security Systems Are Available From Total Security At An Affordable Budget
If you own or are responsible for a parking facility in New York, hire Total Security to evaluate your security needs and then install a video surveillance camera system at your location. We can help you with a new system or upgrade an old system. Call (516) 775-2304 today or email [email protected] and request an onsite security evaluation. We have a full customer service staff and a fleet of trucks standing by to assist you.
Total Security is rated A+ by the BBB and we have some of the highest customer ratings seen in the industry. Serving all of New York City and Long Island, including Nassau County and Suffolk County.