How Long Island Schools Have Been Improving Their Security Since Newtown
How Long Island Schools Have Been Improving Their Security Since Newtown Ever since the tragedy that happened at Newtown, the Long Island schools have been improving their school security systems. They are taking measures to ensure schools remain safe using technological upgrade. But what kinds of security are these schools implementing to protect your children? In this article, we will go over the systems being implemented.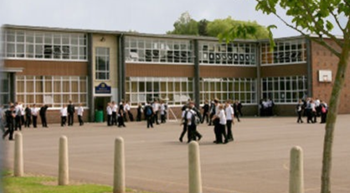 School Security Implementations
Some schools in Long Island have installed security perimeter fences or are in the process of doing so. Some schools have put in card access identifiers that read a student ID card that lets them through certain checkpoints that are put in the school. Other schools are putting security booths while still other are just reviewing their security procedures. Schools need updated security to keep history from repeating itself. So what kind of security does a school need to keep everyone safe?
Secure School Security
Schools in the Long Island area would benefit from the latest security. Let's see some of these options below.
Surveillance Cameras – It's always a good idea to monitor who is on school grounds. This type of security protects the parking lots of the school and can help identify suspicious looking individuals on or close to the property.
Biometrics – This type of security could be implemented by the staff of the school. Restricted parts of the school could only be accessed by school staff. Biometrics would keep any individual not on the biometric list out of the building(s).
Access Cards – This type of security could be given to both staff and students to gain access to property as needed.
Conclusion
When it comes to your children's safety, there shouldn't be any questions. It is a duty for schools to keep their properties safe and secure.  But who can you trust to give your school the type of security it deserves? Total Security is a security company you can count on. They have been in the security business for over ten years and can give you the type of security that your children deserve. Contact Total Security today at (516) 775-2304 or visit them on the web at www.totalsecurityny.com/.