How an Intercom System Will Protect Your Employees and Your Assets
How an Intercom System Will Protect Your Employees and Your Assets
The great thing about business security today is that when you have the right business security system installed, you can rest assured that your employees are safe along with your inventory. You don't want to let just anyone into your business. In this article, we will show you the importance of having an intercom for your business to keep your employees and business assets safe. Let's get started!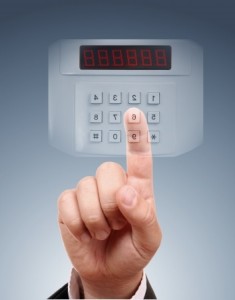 Benefits of an Intercom System
There are many different benefits of having an intercom system for your business. You can have the intercom system by itself that is used with an electronic locking system to doors as well as security gates. Intercom systems can also be used in combination with security cameras so you can see who the person is and speak with them. When you have scheduled visitors that come to your business, they will have to identify themselves on the intercom system, and your personnel will be the ones to let them enter. It is important to talk to that person through your intercom system. Additionally, you have the option of turning persons away from your business if you feel that they may be a threat of any kind. You don't have to let them through because you are the one in control of who comes in and out of your business.
A Security Company You Can Trust
To protect your business, you should have an intercom system installed as soon as possible. Intercom systems tend to go hand-in-hand with security cameras as well. If you have an intercom installed at your business, you should have the professionals at Total Security install your system for you. They are a security company that you can depend on. They have over ten years  of experience in the security industry and strive to serve the customer to the very best of their ability. We encourage you to contact Total Security today for a free evaluation. Call them at (516) 775-2304 or visit them on the web at www.totalsecurityny.com/.