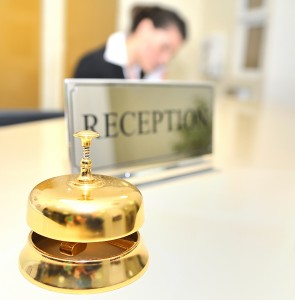 As the owner of a hotel or motel the safety of your guests and staff is your top priority. Being in the hospitality industry means 24/7 customer service, which includes ensuring the safety and security of your guests. Guests that feel safe on your property are guests that will continue to return again and again and will recommend your business to family and friends. You also have to consider keeping your property safe from vandalism, protecting your property and assets from theft and protecting yourself from false claims on lawsuits. If your hotel or motel does not have security camera systems in place, you leave yourself open to risk that can have disastrous effects on your business.
Security cameras are great solutions for hotels and motels as they provide accountability for your staff and give your guests peace of mind. This is especially vital, when public shootings and attacks are increasing in frequency, you are tasked as a business owner to be one step ahead of any potential threats before they turn into an incident. However, this can prove to be a difficult task especially if you have a large hotel or own a building that requires guests to walk outside to get to their rooms. You will also want to keep an eye on public areas like restaurants, bars, pools, gyms, meeting rooms and parking lots.  A video surveillance system is the perfect security solution for hotels and motels allowing you to monitor every area of your building at once, which can even be done remotely from your cell phone.
A hotel or a motel is ultimately a home away from home for your customers and which means they expect top notch protection. While you want them to feel comfortable, it is important that you keep in mind safety procedures. Injuries frequently occur in common areas, gyms and pools. With proper hotel security systems in place you can make sure that you protect not only your customers but yourself as well. The disadvantage of working in the hospitality industry is that you don't always know your customers. Despite the fact that customer service is always a top priority, at the end of the day you are running a business and it is important that you protect all of your assets. Loss and damage are both opportunities that you can capitalize on by installing the proper security equipment in your hotel in order to make sure that nothing is being damaged or stolen.
Here are the recommended hotel and motel security solutions:
Video Surveillance Camera Systems – This type of security system enables you to have complete monitoring, wide coverage, and the ability to record all surveillance elements in various parts of your building simultaneously – as well as multiple buildings if you own a chain. Security cameras help verify who is inside your building and alert your staff of suspicious behavior. Installing high-resolution security cameras also enables administrators to continuously monitor guests and staff in public areas and parking lots.
Access Control Systems – An IP-based access control system is ideal for preventing unauthorized individuals from entering restricted buildings. When installed together with security cameras, this also makes it efficient to capture and record all access events. It is also important to consider having an electronic access control system installed which can prevent unauthorized entry by persons looking to steal or damage hotel property.
Biometric Locks – Biometric locks can be installed and set to be time sensitive to coordinate with entry and exits for the beginning for staff shifts and to keep guests out of restricted areas.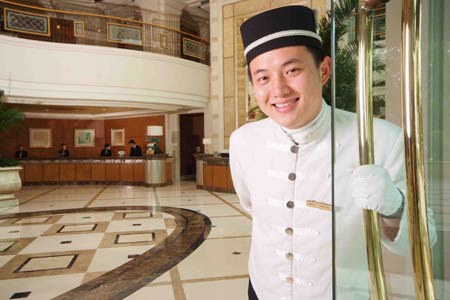 Not only do security cameras maintain safety around your hotel and motel, but they discourage vandalism and attacks. When people know there are cameras around, they are less likely to engage in negative behaviors. Studies have also shown that surveillance cameras help significantly reduce threats of violence and vandalism.
At Total Security, we understand the security issues hotels and motels face and the impact a quality security system has on business.  Whether it be thwarting potential threats of violence against guests and staff, preventing guests vandalizing or damaging your property or protecting yourself from lawsuits – our Security Consultants can help you develop a comprehensive Surveillance and Safety solution that meets your needs.
How Total Security Will Help Your Hotel and Motel More Secure
Solutions from Total Security Integrated Systems can help manage any security and safety challenges for both hotels and motels in NYC, Long Island and New Jersey. Total Security is a full-service security camera system installer with over ten years of experience in installing hotel and motel security cameras and access control systems. We pride ourselves on professional installations and maintenance service of security cameras, video surveillance cameras, alarm systems, and access control systems for commercial and residential buildings.
Call our support staff at (516) 775-2304 (New York location) or (201) 594-7233 (New Jersey location). We offer FREE onsite security evaluation. Contact us today!