Wireless Security Surveillance Systems – The Pros & Cons of Going Wireless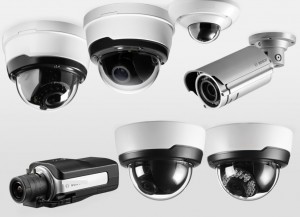 Modern technology has made security systems possible. When it comes to improving the security of businesses, the market provides consumers with two options – wired security systems or wireless surveillance systems. The latter has several distinct advantages over the traditional counterpart.
In recent years, the use of wireless security systems has become increasingly popular for most businesses. It has become an optimal choice when upgrading their existing security system. By contrast, some companies still prefer installing wired systems because of their benefits, which include reliability and control. However, installing cables throughout a building, especially for large buildings could be a hassle. It can be costly to repair and requires high-level of maintenance contrary to using wireless security devices.
Wireless security solutions are ideal for larger properties where coverage due to distance can be very expensive. They can be installed at any location within the property and administered over the network using a computer or even a mobile device. This security solution is very convenient for security personnel or even business owners especially at times when they are away from their businesses.
However, like any other products, there are advantages and disadvantages of wireless surveillance. One particular issue worth mentioning is the threat of security breaches and vulnerability to viruses providing attackers the opportunity to hack confidential business information.
Bill Zalud of Security Magazine discussed in his article, "The Push of Wireless; The Pull of Wired" the pros and cons of security systems that use wireless communication.
In summary, here are the advantages and disadvantages of wireless security systems.
The Pros of Wireless Surveillance Systems
Less costly to install and maintain.
Surveillance videos can be accessed remotely at any location.
Allows monitoring of areas where it's impossible or expensive to install wired security cameras.
Convenient and easy to integrate with other security systems.
Expandable and works with multiple security devices and alarm systems.
Continued decrease in pricing.
The Cons of Wireless Security System
Vulnerability to security threats.
The risk of data loss.
Signal interference.
The insufficient range for larger buildings thus requiring additional access points or repeaters.
Slower data transmission than wired networks.
Installation of a secured enterprise wireless network can be complicated, requiring a professional installer.
Security is a primary concern, especially for businesses. To improve the safety of your facility, consider the installation of reliable security systems. Installing wireless security surveillance systems or wired cameras is a decision you can make best with the help of your security installer. They will be able to help you evaluate your needs and formulate an optimal security system.