Why Total Security Is The Best Option For Your Managed Properties
Why Total Security Is The Best Option For Your Managed Properties
Managing property is a serious responsibility that involves several different aspects. One of the most important is security, especially in a big city like New York. This aspect of real estate management security is often the one that can cause a property manager a significant amount of unnecessary stress – particularly if their location isn't as secure as it really should be. If you are considering what to do about managed property security for a location in or around NYC, Total Security is your best option for a few simple reasons.  For one, we provide top-of-the-line security camera systems.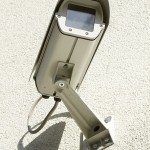 Here are a few more good reasons:
Our Reputation
Total Security has been serving businesses like your in the New York area for over ten year. Part of the reason we have been so successful is that we have developed a reputation for outstanding customer service, affordable rates, and for making the security camera installation process as simple as possible. Do a bit of research and read a few reviews you'll see why we've been able to earn an A+ rating from the Better Business Bureau and why over a thousand homes and buildings have chosen Total Security for all their security needs.
We Do It All
Whether you need to protect a small family business or a large, complex property, we'll know exactly how to guide you and just what kind of security systems will be appropriate and affordable for your property. We professionally install and service security camera, video surveillance, alarm, access control, intercom, and GPS tracking systems. No matter how simple or complex your security needs may be, Total Security has the right tools for your managed property security needs.
We Know New York
We've been at this for a long time now security camera installation, security camera systems, real estate management security and have served companies and businesses in many different New York cities and areas including all five boroughs. Nobody knows how to protect a property in New York City better than Total Security. We've seen it all and handled it all, and after evaluating your property, will know exactly how to best protect your particular location. Let us make your managed property as safe as possible for an affordable price. Call us today at (516) 775-2304 for your free quote. Join the many satisfied and stress-free property managers who have come to Total Security for help. We look forward to hearing from you and serving you well.