Why Do I Need a Security System for My Business
Why Do I Need a Security System for My Business
There is no business that is immune to security threats. A business is vulnerable to crimes such as arson, burglary, robbery, data theft and equipment theft. Therefore, a business owner needs a Security Company such as Total Security to give him advice and install a security system for his business.  This way, he will be reducing the risk of being a security victim. Here are a few tips on how you can protect your business.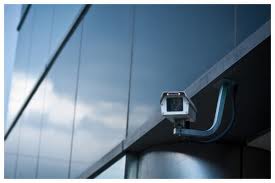 Contact a security company
Getting assistance from a security company such as Total Security is quite affordable and will help improve security in your business.  The professional Total Security staff will help you get commercial camera system, whether you are a retailer, industrial business, restaurant or even a real estate management company, to name a few. The company offers services and installation of:
Cameras
Access control
Video surveillance
Intercoms
GPS tracking
Biometric
When a business is installed with a video security system, customers will have peace of mind and it will scare away burglars. The access control will help a business owner control who enters the premises; manage time and attendance of the employees.
Be Alert
A business should always be vigilant and alert especially during opening and closing hours. Employers should be able to pay attention to outsiders and employees during key hours.
Proper Lighting
It is important for a business owner to provide proper lighting in the premises. Install bright lighting on the doors and parking area. This will increase security for your employees and the business. When searching for a location to put your business, look for a location that is clearly visible from the street. In case of a security break, security and police officers will be able to see from the street.
Use Firewalls
When a business owner uses firewalls, he contains communication within specific networks and disallows communication with the other networks outside the business. This increases the security level of his business by limiting any unauthorized access from outside network. Ensure that the firewalls in your company or business are activated in all the computers.
Statistics shows that business owners who have not installed an alarm and security system in their businesses are 4.5 times more prone to theft and burglary than those with security system. Total Security will offer your business the best and most reliable security system. With their uninterrupted power supply security system, you are sure your business is monitored at all times.