Why Apartment Security Should Be A Priority For Landlords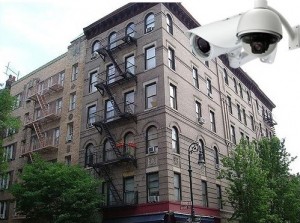 Burglaries and vandalism are common incidents that condominiums and apartment complexes experience that is why security has become a challenge for landlords. The presence of apartment security systems helps ensure the safety of tenants and protect the properties as well as helps attract potential renters as most people looking for apartments prefer living in a safer environment.
Here are few reasons why apartment or condo security systems should be a priority for landlords:
Burglars think that breaking into an apartment is easy since not all tenants know who their co-tenants are.
Criminals think that most of the tenants are all busy at work and won't be home for longer hours, thus giving them more chances for intrusions.
Burglars and thieves expect many valuable items from tenants, like expensive jewelry and devices, tempting them to break-in your apartment complex.
Not having stand-by security guards to patrol the apartment's premises makes it easier for criminals to break-in.
Moreover, securing an apartment complex is different to securing a residential house. There are more people living in apartments than homes, thus requiring extra security. Before making a decision on what type of security system you should install in your apartment, you might want to first consider talking to a security professional who has the experience and expertise in apartment security. A security specialist can perform crime vulnerability assessments and will be able to advise you on which type of security systems is most appropriate for your apartment building.
While talking to an apartment security company should be your first option, below are some of the things that you can do to effectively manage the security of your tenants and properties.
It is recommended to install motion sensors at all entrance and exit points. When installing an apartment security system, you may miss some of the points a technician would notice immediately. For example, you would probably miss the idea that someone can break-in through the balcony or other outdoor areas. It is important to set up motion sensors at these areas so you will be informed if an intruder is spotted. Remember that it is not only your safety that matters but also of your tenants.
Install security surveillance systems. Video surveillance cameras are like other security systems that are dedicated not just for your safety but also your tenants. There is a wide selection of security cameras ranging from Analog cameras to IP wireless cameras, HDCVI to HDTVI cameras. Each of them has varying capabilities and specifications but all of them can help improve the security of your apartment.
Also, consider installing door access control and biometric systems. Both systems will provide an additional layer of security to deter unwanted visitors as well as effective methods of approval from building entry.
Lighting is also important. Keep things well-lit at all times. This means you should install motion-activated outdoor lights so that tenants making their way in at night will feel safe and burglars will not be able to take advantage of dark areas where they can hide and try to break-in.
While it's true that we are all concerned about our safety, landlords should be thinking about how to effectively improve the security of their apartments to ensure the safety of their tenants. If you are a landlord, carefully check what your apartment security needs are. An experienced apartment security system company can provide you different options for adding more protection to your property.
Total Security can assist you in taking a proactive approach to managing a condominium or apartment complex by installing a well-planned apartment security camera system that will promote security for your tenants and visitors.