Who Installs the Best Business Security Cameras in Queens, NY
Being in business in today's world means having video surveillance – period. Unless you work from home, security cameras are going to be an invaluable asset to you in keeping your business and your employees safe, as well as having the evidence you need in the event that you do suffer a break in or theft.
Without this line of defense, your business is left vulnerable. The question is not of whether you need security cameras, but of where to find the best, most affordable, and most efficient installation. While you need cameras for your business, you also might be a start-up with a tight budget. What are your best options?
Below, we'll talk briefly about why high quality security cameras are affordable, and why Total Security is the only installation company you should call to get you set up with a top notch video surveillance system!
Affordable High-Def Security Cameras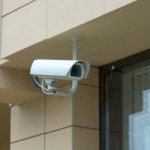 In the last few years, there have been some exciting advances in security camera technology. However, in his case, the newest and best cameras are some of the most affordable.
It used to be that if you wanted security cameras to protect your business, you had two choices – the cheap and easy-to-use analog cameras, or the expensive and complicated IP cameras. The older analog cameras are very affordable and user-friendly, but have a poor quality. In many cases, video footage recorded by analog cameras has been too grainy to accurately identify a suspect on screen, resulting in fewer arrests and convictions. The IP cameras, which hook up to the Internet, are 1080p – Hi-Def – but require the installation of a new, complex and expensive security camera system that is not easy to operate.
However, recent advances in analog technology have given us HD analog cameras. These are compatible with old analog technology, allowing users to simply unplug the old cameras and install the new, HD cameras, in many cases.
The new HD analog cameras include HD-CVI, HD-TVI, HD-SDI, and AHD cameras. They are all very similar, while some have slight advantages over the others in certain aspects. Some consider the HD-TVI camera to be the best due to its combination of long transmission distance, sharp images in low lighting, and compatibility. However, a Total Security expert can help you choose the right HD analog camera for your business depending on your particular security needs.
Best Installers of Business Security Cameras 
The other factor in having security cameras installed to protect your business is finding installers to do it as quickly and efficiently as possible. Some companies may find subtle ways of increasing the price that a non-expert might not catch. For example, they may attempt to sell you more merchandise than you actually need. If placed correctly, you may only need two cameras, but some installers might show you a set up in which three are used inefficiently. If you are not an expert, it's important to find a security company that has a reputation for both integrity and affordability.
Total Security has worked hard to build a reputation for fast installation, efficiency, and top notch customer care. You'll be surprised at how quickly we get you up and running with a new security camera system, and pleased with the cost to do so. Our genuine dedication to the safety of our clients has helped us to earn an A+ rating with the Better Business Bureau.
Contact Us Today!
If you're interested in having HD security cameras installed in Queens to protect your business, then the experts at Total Security would love to hear from you today. Additionally, we offer a plethora of other security systems to further strengthen your defenses, such as biometric security systems, GPS systems if your company requires the use of company vehicles, alarm systems, and more.
For your free consultation and for a free quote, call us today at 516-775-2304 or visit us on the web at www.totalsecurityny.com. We're looking forward to hearing from you!