Who Are The Best Reviewed Business Security Firms in New York
Theft happens every day in our society, across the nation, especially in population dense areas such as New York. While it's not getting any better, the technology which can help protect businesses from theft and other crimes is becoming much more robust and effective. Video surveillance has become a must-have, and it is more affordable and effective than ever before. Other technology, such as access control technology, GPS tracking systems, and biometric security systems, are also advancing quickly.
But there is more to getting security systems in place than simply calling the first company that pops up on Google – You need the right systems for your particular situation, and you want to find a company that will install it quickly and efficiently for a reasonable price. Finding the systems isn't hard. Finding people who will service you really well is a bit more challenging.
If you are looking for the best security firms to compare against one another, they should have specific criteria that any good company should live up to in the security industry. Today, we will go over some of the features that top security companies should have as well as why Total Security is the top security company in New York.
Critical Areas to Focus On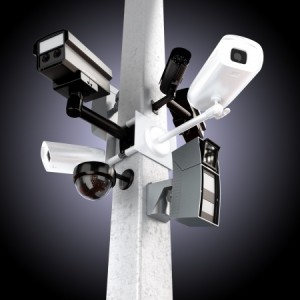 Experience: Companies should have proven track records, having been in business for ten years or more, and should have the right structure to meet customer needs. These companies should also have local testimonials and be backed by the Better Business Bureau. (BBB)
Integrity: There are some companies which might take advantage of your lack of knowledge when it comes to security systems. They may sell you a more complex and expensive system than you really need if you're not careful. Look for a company which has a reputation for integrity and top-notch, honest customer care. Your safety is a serious matter, not a reality to be exploited.
Newest and Best Systems: You need a company which can offer expert advice and skill when it comes to today's newest advances in security technology.
Best Reviewed Security Company in New York – Total Security
Total Security meets all the qualifications above and has been installing a variety of security equipment for both residential and commercial owners for over ten years. They have state of the art security devices that includes, cameras, alarms, intercom systems, biometrics, access control, GPS tracking, and Medipendant Medical alert services. However, the important thing to know about the folks at Total Security, is that they have a hard-earned reputation for the most timely and efficient installations, as well as the most affordable rates.
This is what has earned them an A+ rating with the Better Business Bureau.
Conclusion
If you are looking to have the best quality security systems put into your home or business, you should consider contacting Total Security. Not only are they the best-reviewed security company in New York, but unlike their competitors, they take their business relationships very seriously. They want to make sure you and your loved ones stay protected – they don't see you as a mere customer, but as an important part of their community to be protected at all costs. Contact Total Security today at (516) 775-2304 for your free onsite estimate.