What To Consider When Choosing An IP Security Camera System?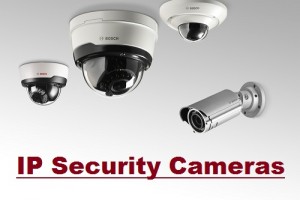 Are you moving your business to a new location? If yes, ensuring the security of your business in the new environment should be number 1 on your list of priorities. Today, there are many different security options you can choose from to effectively secure your property. The installation of IP security camera system remains as the most popular security measure for any location.
The benefits of installing security cameras on your property are countless and varied. IP cameras are efficient in monitoring locations at all times and can video footage can be accessed and viewed anywhere. One great feature of IP security cameras is that it can quickly notify security personnel or business owners for any unusual activity within the premises. It would be easier to spot intruders and call authorities for help.
IP security cameras are digital video cameras that are used for surveillance and that have the ability to send and receive data over the internet and via a computer or mobile device.
4 Advanced Features of IP Security Camera Systems
Wide Dynamic Range – IP cameras provide a dynamic contrast and balance in either dark or bright areas. This feature is considered as the best enhancement so far in security cameras.
Facial Recognition and Analytics – IP cameras provide video security analytics allowing a proactive monitoring program. These cameras can track precise movements and alert security personnel for any recognized threats.
Alarm Notifications – IP security systems can alert security personnel for any system failures or video footage loss.
Smart Search Functions – an IP camera system can search while detecting motion. It allows the user to search specific areas and proactively monitor who gets in and out the area.
5 Factors to Consider When Choosing IP Security Cameras
The features of security cameras are constantly changing, but here are some criteria to look for when buying IP cameras.
Field of View
There are IP cameras that can provide either a 240-degree or 360-degree field of view. PTZ (Pan/Tilt/Zoom) IP cameras can provide 360-degree monitoring. However, they can be costly and require high-level of maintenance since they are equipped with moving parts. Prefer cameras with an auto-filtering feature. These cameras usually have adjustable lenses which allow brightness control for better viewing and clearer video output.
Resolution
Prefer IP megapixel cameras since they provide a clearer image than VGA (Video Graphics Array) cameras. Due to the high resolution these cameras provide, there's a lesser need for additional cameras which helps save money.
Bandwidth
IP cameras differ in bandwidth consumption. Prefer those that use video compression and send signals from the server without duplicating streams.
Power Source
Cameras that use Power Over Ethernet (POE) are a cost-effective option. These cameras receive power through the same wire that sends the network signal. This feature may not be available on some PTZ cameras as they consume a greater amount of power.
Service and Product Support
Buy IP security cameras from vendors who can send replacement parts quickly when needed. Hire professional security camera system installers who offers 24/7 technical support. They should be able to set up your IP security surveillance system appropriately to aim and focus on critical areas of your premises. In this way, you'll be assured your security system is up and running, and your facility is secured 24 hours a day and 7 days a week.
Total Security is a certified IP security camera system installer who does not only install security cameras strategically but makes sure any property is left secured upon completion of the project.
For a free estimate, contact Total Security at (516) 775-2304.