What to Consider When Choosing a Stadium Security Surveillance System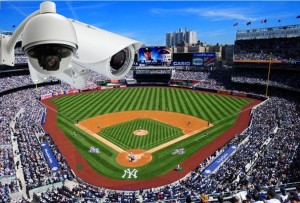 All recreational venues pose security risks, but sports stadiums and arenas are on top of the list. Many modern stadiums in New York are multipurpose venues, where concerts and other community events are also held. Stadiums receive thousands of visits for every sporting event and so it is important for the security management of these facilities to come up with an effective security plan. All aspects of security should be well-planned and formulated for each individual sports event.
Designing a security plan, however, is not easy. To be able to identify the most suitable security system, it is important to first identify what security issues the stadium is facing. Below are some issues stadiums have to deal with:
Protecting the crowd, athletes, and personnel
Preventing vandalism and responding to riot
Preventing acts of terror
Managing multiple access authorizations
Installing video surveillance cameras in and outside the stadiums can help address the above-mentioned security issues. The installation of security cameras allows wide monitoring coverage of the entire building and can provide detailed information about any possible or ongoing criminal activity in and outside the facility.
The presence of video surveillance in sporting venues provides a sense of comfort to spectators, however, the use of security cameras also poses some risks.
Privacy – There are limitations as to where security cameras, like CCTVs, should be installed. Video surveillance should only be used in monitoring public areas. Private areas like bathrooms are off limits to surveillance.
Vandalism & Damage – Cameras could sustain damages from tampering that could result to lapses in capturing data and unmonitored areas which security personnel will find it hard to respond in case of criminal activity.
Factors to Consider When Evaluating a Stadium Security System
Monitoring any sporting event is definitely a challenging task. Consider the following factors when choosing a security system for your facility:
Greatest Security Risk of the Facility
Crowd Control
Employee Safety & Management
Size/Capacity of the Building
Parking Lot Security
Number of Entrance and Exit Doors
Presence of Bars/Restaurants
Size of Security Personnel
Locations That Are More Susceptible to Criminal Activity
5 Tips in Setting up Surveillance Cameras at Stadiums
Install cameras in locations where they can monitor the entire crowd.
Place cameras at all entrances and exits to monitor individuals coming in and out the stadium.
Install security cameras with zoom and remote-controlled pan and tilt options. It will help to closely monitor any disturbance.
It is recommended to install video cameras with advanced monitoring features. Security cameras with video analytics allow facial recognition, and identification of any suspicious items.
Install video surveillance in different areas of the stadium's parking lot. This will help to deter crime involving parked cars.
The ever-increasing risk of criminal activities poses unique security challenges to any stadium in New York and Long Island. These random acts of terror often come without warning, putting innocent individuals at significant risk of physical injuries or death. Installing the right stadium security system will prevent these situations from happening.