What Does It Cost To Hire a Security Camera Installation Company?
Security cameras are incredibly useful and effective when it comes to protecting a home or business. They offer several benefits that you can't really get without them – their presence alone is often enough to deter burglars and they provide valuable evidence in case you ever have to take legal action. They can also be quite affordable, depending on your particular needs. If you are looking to improve the security of your home or business with cameras, but aren't sure if you can afford the cost to hire a security camera installation company, you've come to the right place – Total Security. But the cost will not be the same for everyone. Below, we'll go over a few factors that will influence what you'll pay for your security camera set-up.
The Number of Cameras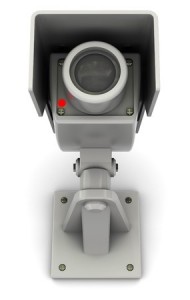 Obviously, ten security cameras will cost more than five. The size of your location and the nature of the premises around it will determine the number of cameras you purchase. A security expert will be able to evaluate your location and tell you how many you would need for the best possible camera security, keeping in mind whatever budget you may have.
The Kind of Cameras
The kind of cameras you choose will also have an impact on the cost to hire a security camera installation company. CCTV cameras are the older, cheaper analog cameras, which do well in poor light and are generally simply to set up and operate. IP cameras are newer cameras with higher definition and which can be hooked up to the Internet to allow you to see what your cameras see from a laptop or smartphone. These are more expensive and complicated in general and sometimes have issues with poor lighting. Both kinds have their pros and cons, and a security camera expert can help you make the right choice for your particular situation.
Indoor and Outdoor Cameras
Some businesses may want to monitor their employees or keep an eye on particular rooms within the facility. Similarly, some parents may have good reasons to monitor the inside of their home. If you have good reasons to install indoor security cameras, an expert can guide you in deciding how many are necessary and in how to keep costs at a minimum.
Total Security – Security Camera Experts
Total Security has been serving the New York area for over a decade, providing the very best customer service, most affordable rates, and most timely installations possible. We genuinely care about our customers and their safety, and we know exactly how to create the best security solutions possible to match your budget. Call Total Security today at (516) 775-2304 to talk about your particular security needs and to find out more about security system costs for your home or business. Free quotes are provided.