What Does a Commercial Surveillance System Cost?
Most businesses today either have a commercial surveillance system for security purposes or at least have considered using some form of a surveillance system regarding security. For the businesses that currently do not have a security system, one of the main reasons for the lack of a security system is the associated cost. In many instances, a good security surveillance system is not within the budget of some businesses, but businesses should always consider the fact that some form of security is better than no security at all.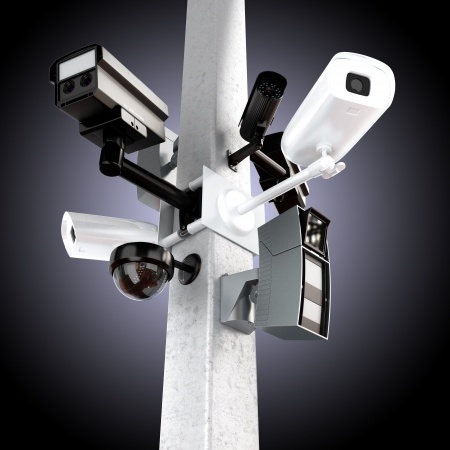 While many businesses agree that having a commercial security system is important, some businesses have not embraced the need for security because even a decent security system can cost a significant amount of money, especially for smaller businesses. The balancing act between cost and security has been a juggling trick that many businesses have performed in recent years. However, the need for security has become more important in the business world today as the violence in society has spilled over into the day-to-day activities of many businesses.
One of the best methods for security regarding a lot of businesses is a quality security system that provides a commercial surveillance system component. At Total Security, our security systems gives you the ability to monitor business activities both internally and externally concerning business operations is invaluable for security operations. Surveillance technology such as security cameras allow businesses to maximize security personnel usage. With the aid of a commercial surveillance system, one security employee can monitor activities in multiple locations from one set viewpoint at the same time. Moreover, the increase use of technology regarding security has allowed businesses to monitor both on-site and remotely through the use of various technology devices such as computers, smartphones, and tablets.
Even though the cost of security systems can be expensive, a security system can become cost effective for many businesses if utilized in a systematic manner. The actual cost of a commercial surveillance system depends on several factors such as the type of security surveillance system, number of security components, ongoing fees, maintenance cost, and installation cost. Therefore, every business has to inquire about commercial surveillance system cost based on their specific needs.
For businesses looking for a surveillance system, Total Security provides a variety of surveillance systems that meet the needs of businesses both large and small.