Visible vs Hidden Security Cameras – Which Is Best For Suffolk County Business Owners?
If you own a small business in Suffolk County, customer theft is probably one of the biggest concerns you are dealing with. You may also be concerned about employee theft. You just hired new employees, you just don't trust them yet, and you are worried about your employees stealing items from your store.
Installing a cost-efficient and quality commercial security camera system will give any store owner with peace of mind. Surveillance cameras that are strategically installed will let you monitor your customers and employees. The presence of security cameras will prevent anyone from taking stored items in your stockroom. This, in turn, will help to avoid inventory shrinkage, thus, avoiding any loss of profits.
When contemplating about installing security cameras, you probably want to know if it is better to have your surveillance cameras hidden or visible. Below are some of the pros and cons of hidden and visible security cameras.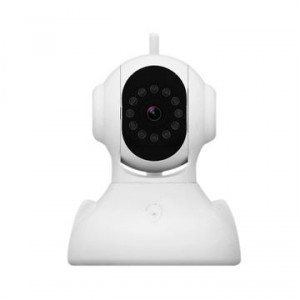 Pros of Visible Security Cameras
Making your cameras visible to the public is an effective deterrent against shoplifting and employee theft. Shoplifters do not want to be caught in camera, and employees will know that they are being monitored. Installing a security camera with facial recognition feature is highly recommended.
Cons of Visible Security Cameras
When security cameras are visible, criminals will be able to identify what type of cameras are installed and how they work. They will find any opportunity to play around and exploit them. If there are certain areas or angles not covered, they will find a way to stay out of sight. So it is important to install cameras that will cover every angle of your store.
Pros of Hidden Surveillance Cameras
Hidden security cameras are effective in capturing customer and employee theft. Anyone who is trying to circumvent visible surveillance cameras will be caught. These cameras are small and can be hidden in areas where there is high profit shrinkage. They can be placed in display racks.
Cons of Hidden Surveillance Cameras
There are explicit laws when it comes to where the hidden cameras should be installed. Installing hidden cameras in places deemed private can result to civil and criminal prosecution. So it is important to ensure you are within your legal rights to use them. If you are running a business in Suffolk County, identify any local regulations concerning the installation of hidden cameras. Additionally, hidden cameras require more work and may raise installation costs.
There is no denying the benefits of installing visible and hidden surveillance cameras. The bigger question is, "Which best suits your business security needs?" Probably the best option is to install both types. For areas like the entrance and exit doors, cashier counter, and product display racks, installing visible cameras would be ideal. Hidden cameras can be installed in places such as stockrooms and manager's office.
Total Security can help you decide how many cameras you need for your business and advise proper camera placements. For a free on-site estimate, call us at (516) 775-2304.