What is a video intercom used for? A video intercom not only protects the inside of your office, such as your office equipment, it protects your employees from harm. Mainly because it provides you with complete control over who you allow into your building.
Why Should You Install A Video Intercom System in Your Brooklyn Property?
If you receive a high volume of traffic from visitors from the outside, having a video intercom system is useful. For example, if you own a apartment building, it will protect the tenants that reside in the building.
Total Security can help you decide the following:
Decide which video intercom system to install for your apartment building/office building in Brooklyn.
Provide you with a package that will fit your budget, and the needs of your business.
Security system upgrades to help increase the level of security of your property.
Provide you with a Free On-Site Estimate!
To get started, give us a call at (516) 775-2304 now. Or, you may contact us online to request a free onsite estimate.
How Do Video Intercom Systems Work?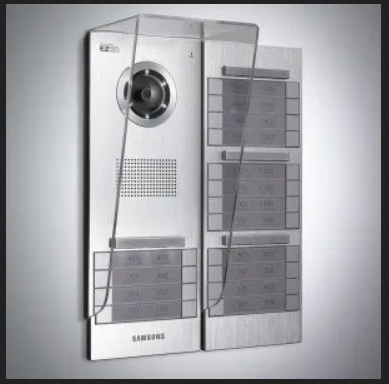 A home should be a place where you feel secure and safe. Video intercom systems for homes or apartment buildings allow you to identify a visitor safely prior to giving access to your building. Whenever a visitor rings the doorbell, the system will transmit video and audio to an installed monitor inside your home or apartment building.
A video intercom not only provides security, it also provides convenience. It allows you to:
Respond to a video intercom call from your laptop, tablet, or smartphone.
Zoom, tilt, and digital pan function to help void blind spots.
Record and store time-stamped images if you miss a visitor, during the time you weren't home. For businesses, you can see visitors you missed after hours.
Security camera systems and access control systems can be integrated.
Also, you can connect various entrances up to your video intercom to decrease the amount of security personnel needed in your building.
Top 5 Benefits of Installing Video Intercom Systems for Homes & Apartment Buildings in Brooklyn, NY
You know exactly who is at your door before you open it up.
Discourages burglars from breaking into your home.
Safeguards your children against opening doors to strangers.
You can recall past visitors you miss. Each video image is stored and time-stamped.
Creates an environment that's safe and secure for everyone in your home.
Top 5 Benefits of Installing Video Intercom Systems for Offices & Commercial Buildings Brooklyn, NY
Provides an environment that's safe for your employees and customers.
You can pre-screen guests before allowing them into your commercial building or apartment building.
Thwarts criminals from breaking into your building.
Past visitors aren't really missed because you can view time-stamped video images.
Prevents employees or tenants from giving strangers blind access to a building.
Different Types of Video Intercom Systems
Our video intercom system installers in Brooklyn can install two types of video intercoms — a hardwired video intercom system, and a wireless video intercom system.
The difference between them is that a wireless intercom enables voice communication without running copper wires between intercom stations.
A video intercom system is normally placed at the entrance of a building, so you can view who is attempting to come into the building.
What to Consider When Choosing A Video Intercom System
When choosing a video intercom to install, consider the size of your building. Is it for a small or a large location? Also think about the specific features you need to help enhance your existing security system's functionalities. Consider internet connectivity, can it be accessed remotely, does it support video calling, does it offer noise cancellation, and more. Our video intercom system installer in Brooklyn can install a system according to your requirements.
Schedule Your FREE On-site Estimate. Contact Total Security!
Contact Total Security by calling (516) 775-2304. Total Security, an A+ BBB rated security systems company provides video intercom solutions throughout Brooklyn, NY.  Call us today!