Do you have control over who you allow into your office, home or apartment building in the Bronx? If you answered "No," installing a video intercom will be beneficial to your security.
Why Install A Video Intercom?
If you are a residential building owner in the Bronx, having a video intercom system will protect your tenants. Especially, if you were a high amount of foot traffic.
At Total Security we can help you decide the following:
Provide a video intercom installation package that is budget-friendly.
Decide which video intercom system to install for your office or apartment building.
Other security systems you can integrate for an added security.
Offer you with a Free On-Site Quote!
To request a FREE onsite estimate, call (516) 775-2304 or you may contact us online here.
How Video Intercom Systems Work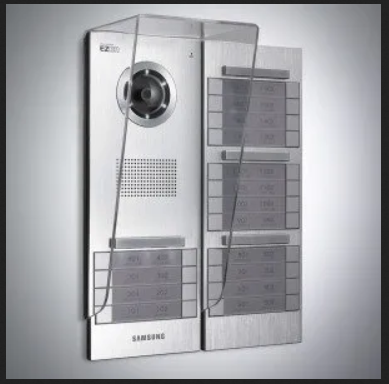 Video Intercom Systems for office, home and apartment buildings help you identify a visitor before giving access to your building. Whenever a person rings the doorbell, the intercom will transmit audio and video to an installed monitor inside your apartment building or home.
A video intercom provides security and it allows you to do the following:
Record and store images when you miss a person, during the time you weren't home. Business owners can see missed when closed.
Access control systems and security systems can be integrated.
Respond to a video intercom call remotely from a smartphone, or laptop.
Digital pan, Zoom, and the tilt function can eliminate blind spots.
Link more than one entrance up to your video intercom to reduce the amount of security guards needed in your building.
Top 5 Advantages of Installing Video Intercom Systems for Homes & Apartment Buildings in Bronx
You can review all stored, and time-stamped video images you missed.
You know exactly who is at your door before you open it up.
Discourage criminals from burglarizing your home.
Protects your children against opening doors to unknown guests.
Provides a safer environment that's for everyone under your roof.
Top 5 Advantages of Installing Video Intercom Systems for Offices & Commercial Buildings in the Bronx
Prevents employees from giving unwanted strangers access to a building.
Provides a safe environment to work, and your customers who visit.
Pre-screen guests before allowing them into the building.
Stops criminals from breaking into your building.
Guests aren't missed because their images are stored and time-stamped.
Different Types of Video Intercom Systems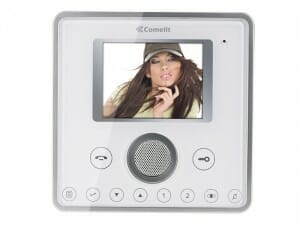 Our video intercom system installer in the Bronx can install two different types of video intercoms, a wireless video intercom and a wired video intercom system. The wireless intercom enables voice communication without the need to run copper wires between intercom stations.
A wired video intercom system is placed at the entrance of a building. This allows you to view who is trying to come into the building.
When choosing a video intercom system for your property, consider the size of your building, whether it is large, midsize or small.
Schedule A FREE Onsite Estimate
Total Security offers FREE security evaluation. Contact us today so we can help identify the optimal security solutions for your property. Call (516) 775-2304 (for NY, (201) 594-7233 (for NJ) to schedule a FREE consultation.