Total Security Earns A+ Rating From The Better Business Bureau
Total Security Earns A+ Rating From The Better Business Bureau
Most of us have heard of the Better Business Bureau (BBB) before. The BBB is a nonprofit organization that provides free informational reviews on the businesses that reside inside the US and Canada. The BBB has a system that rates companies from the best rating of A+ to the worst rating of F. The BBB system is based on specific standards on how they give their ratings. The best news is that Total Security earned an A+ rating.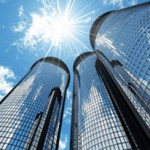 Top Notch Security
With more than ten years of security experience serving the NYC area community and placing the customer first no wonder why the BBB gave Total Security an A+ rating. With a knowledgeable staff, they can give you the customer the latest and best information when it comes to security. It doesn't matter if you are a homeowner, or a business owner Total Security has the best security solutions for everyone. Some of their security solutions include.
Security Cameras: Providing the best and latest technological security cameras inside and outside.
Alarms: From being silent alarms alerting police to break-ins to precautionary alarms that detect fire and natural gas.
Intercom Systems: Want to talk to persons making deliveries; this is the best way along with a security camera.
Access Control/Biometrics: The hottest and safest way to get through a locked door by the swipe of a keycard, touch of your fingerprint or scan of your eyes iris.
GPS Tracking: Want to see where your employees are going, track them with GPS. This even has potential to track where your kids are going with your car.
Medipendant: Have an elderly parent at home; the best way to protect them is to make sure they have available services for a medical emergency. Medipendant makes it possible to give that type of care to your elderly loved ones.
More than Just a Business
At Total Security we just don't see you as clients we see you as extended family. Families protect each other. We care about each one of your concerns as it comes to your safety. We at Total Security try to offer you the best advice and give you free security evaluations and estimates to keep you and your business safe. Contact us today at (516) 775-2304.