Top Reviewed Commercial Security Systems in Long Island
Top Reviewed Commercial Security Systems in Long IslandIn the business world, commercial security systems have become very important. The need for business security is the main reason for the current level of importance regarding commercial security systems in Long Island, and many businesses understand that a quality security system is almost a necessity for successful business operations in the technology driven society that they conduct business in today.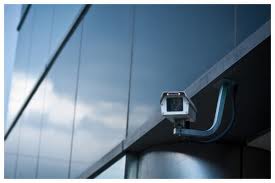 Moreover, in recent years, the need for security is the main reason for the emphasis placed on business security systems. However, security systems have not always been as popular as the systems are today. The reason for the current popularity of  commercial security systems has been the integration of recent technology innovations such as smartphones, tablets, mobile apps, WiFi, high-end HD surveillance cameras, and the Internet.
These technology innovations along with an array of other innovations changed  the way millions of people live on a day-to-day basis. In recent years, security system developers have utilized these technology innovations as core components in the daily operations of security systems. With the integration of technology, current commercial security systems are able to provide capabilities, features, and functions that were unthinkable a few years ago.
For businesses interested in purchasing a security system or upgrading their current system, there are many systems currently on the market. However, every business is different, so businesses should determine what is the best system for their particular situation. In the Long Island area, as with almost any other area, there are  a variety of ways that businesses can determine the best commercial security systems available on the market such as:
Seeking the assistance of a security consultant to help determine the best security system for their particular situation.
Reading consumer reviews regarding business security systems.
Requesting referrals from trusted business associates.
Conducting searches on the Internet regarding the best business security systems.
The need for security is important for any business operating in the business world today. Whether a small or large business, security is vital for successful business operations. In the Long Island area, Total Security is a security company that provides commercial security services for businesses both large and small. Total Security's website address is www.totalsecurityny.com.