Top 6 Data Center Security and Protection Measures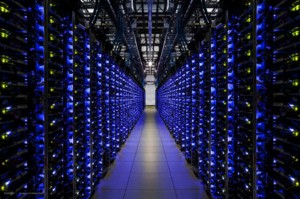 Data security is a major concern for data centers. Every day, data facilities around the world are threatened by different external sources, like malware and hackers. These activities are becoming more prevalent, which means that data center management should strongly secure their IT assets in an effective way. It is very important to build strong security and firewall protection to ensure data security. Effective data security systems have the ability to limit external threats and prevent damages to data and property. There are a variety of security features but choosing the most effective security system depends on your data center's security needs. While security needs might differ, below are 6 things your data center must have.
Top 6 Data Center Security Measures
Temperature Control – This element of security is crucial to your servers. It is important to keep the temperature at comfortable levels. Excessively hot or cold temperatures could damage your equipment. Take note that too much humidity could cause condensation on your data machines. Also, too much dryness could cause static problems. Your data facility should have climate controlled rooms that are set based on industry specified standards for temperature to keep your equipment safe and running smoothly.
Uninterruptable Power Supply/Back-up Power Supply – In case of power outages, additional power supply will act as a back-up to your servers. Having a back-up supply will prevent any data loss and service interruptions.
Central Back-up Recovery System – This feature will provide duplicates of your data in case something goes wrong with your server. Having multiple copies of your data will help protect and ensure that data will not get lost or erased. It is also recommended to have back-up systems at a different location to provide additional IT security.
Security Camera Systems – The use of surveillance cameras allows wide monitoring of data facilities. Cameras must be installed on each row of servers as well as the entrances and exits. If there's an unauthorized entry or damage to one of the servers, security personnel will be able to identify who is responsible. The use of security cameras also helps monitor all employees and visitors on the floor. Cameras can also help detect fire or any unnecessary activities.
In installing security cameras like CCTV, you have to make sure that important areas are not obstructed and they are well lit. Make sure to place cameras on both the inside and outside of your data center. It is also recommended to use biometrics and card access for additional security. These two access control security measures will give you total control over who is authorized or unauthorized to enter a protected zone.
Fire Control – Data centers should be equipped with fire detection and protection features. Smoke alarms and heat detectors should be installed. Walls and floors should be constructed using fire-resistant materials. Installing fire doors also helps prevent fire from spreading to other areas of the facility, avoiding further damages.
Human Surveillance – Assigning onsite security guards for 24-hr monitoring should not be overlooked. Security guards can help verify user identities and make sure only authorized employees can enter the facility. With the help of human surveillance, you will be assured of 24 hour security and in the event of potential problems, someone will be there to provide immediate assistance.
There is simply no better way to secure your facility than by applying the above mentioned six data center security measures. Any NYC and Long Island data center should ensure that they get effective security and protection measures in order to be the most reliable colocation facility.