3 Tips When Choosing An IP Security Camera
3 Tips When Choosing An IP Security Camera
IP cameras are essential for protecting your business, your employees, and your assets. Many use them for their homes as well. IP cameras make it clear to any would-be burglars or untrustworthy employees that your business or home is well protected and monitored. This alone is usually enough to keep a robbery or other criminal activity from taking place. Below, we'll go over 3 important IP camera tips to consider when looking to upgrade your security.
Outdoor IP Cameras to Protect Your Property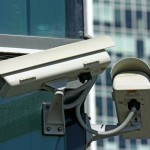 If you own or manage a business or property and are worried about the possibility of burglary or vandalism, outdoor IP cameras would be good to consider. The presence of outdoor cameras alone is often enough to deter a burglar from targeting a property. Some companies have even set up fake cameras for this reason. However, IP cameras are affordable and easy to install for the right professional, so real cameras are well worth the investment. This way, not only will you have the protection of the presence of the cameras, but you'll have the necessary evidence if you need to go to court. Additionally, crimes committed against you will be able to be stopped while in progress, or at least you or whoever may be monitoring the property will be able to alert the authorities as soon as the cameras pick up criminal activity.
Indoor IP Cameras to Protect Your Business and Employees
If you own or manage a business with a significant number of employees, indoor IP cameras may be a good investment – especially if you don't know your employees very well. The presence of cameras inside the building will encourage productivity, as your employees won't want to be recorded wasting company time. But equally as important is the need to keep inappropriate conduct among employees from happening. If an employee ever had the will to steal from you, cameras would both discourage them, and provide incriminating evidence if they chose to do something illegal.
The Right Company
Not all companies offer the same quality of service. Installation can be very quick and efficient, or, with the wrong company, you may end up having to call them several times to come adjust or fix something that isn't working correctly due to poor installation. Doing your research before choosing a company to install your cameras is advisable. Reading reviews online and asking others who have had security systems installed is very helpful.
Total Security For All of Your IP Camera Needs
Total Security has been serving the New York area for over ten years. As someone who either lives or works in the area, you know how difficult it can be to build a good reputation in an place as saturated as New York. Yet, Total Security has done just that. Our timely and simple installations, top-notch customer service, and reasonable prices have helped us earn an A+ rating with the Better Business Bureau. We guarantee a quick, simple installation, done right the first time, for a price you'll feel good about. Call us today at (516) 775-2304 or visit us at www.totalsecurityny.com for a free quote. We'd love to talk with you about your particular security needs to help you choose the best, most affordable security solutions possible. We're looking forward to hearing from you!