Three Commercial Property Management Security Tips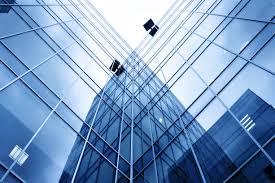 Commercial property management is a different "animal" than it was years back. Security threats are not only possible from day to day criminals, but also from Institutions, as we have seen our school systems impacted. Just this week, one of the largest school systems in the U.S. was shut down in L.A. due to a security threat. The bottom line is that security is on all of our minds – it's also a central focus of the debates, as we saw in Tuesday's GOP debate.
With the pressing theme of building security paramount, as a property owner, maintenance of your grounds is only one aspect of properly operating your investment or rental property. If you own or manage a property, we advise looking more holistically at your financial footprint and all of the management activities that will keep demand on your property high and rental or sales prices high.
Remember: Part of creating a successful real estate business is keeping liabilities low and perceived value of properties high. To that end, Total Security suggests taking a proactive, organized approach to property security by tackling issues such as vandalism, theft and criminal activity, which can become ongoing concerns for owners and tenants, especially in urban areas such as NYC. Whether you own or are responsible for an office, industrial, retail property, or a property such as a hotel or data center, then you know that these security issues can be very costly if not addressed upfront.
Total Security offers the following three tips to help keep your property more secure:
Install A Security System With The Help Of Your Real Estate Management Firm and Security Camera Company
Installing security camera systems with your commercial real estate management company or directly with a local security camera installation company is advised, though it is important to follow the laws in placing them in public areas. A high definition CCTV system is a helpful way to also capture and document events that could be liabilities such as vandalism or even slip and fall accidents. An experienced company can help you install the proper system at the right price and in the right places such as building corners, entranceways, and parking lots. They can also advise you on security lighting improvements. With today's technology, you can also access video surveillance from mobile phones and any internet connection. Make sure that you have remote monitoring available.
Control Access To Buildings
In addition to installing an alarm system, integrate in intercom systems and even door access control systems in key areas to keep unwanted visitors from the premises or employees out of restricted areas. It's important to keep up to date with technology and make sure that the systems are maintained and in proper condition. Commercial intercom and door access systems are excellent ways to make your security more layered and more robust while increasing the feeling of safety for tenants.
Choose The Right Installer Carefully

Whether you install a discreet or publicly visible system, remember that running a smoother operating facility helps make your property more valuable and more attractive. Leverage your relationships and work with a building management firm that has local connections and significant experience dealing with security solution providers such as Total Security.