The Top 10 Tips For Protecting Your Business During Your Vacation
Commercial security has become a major concern in recent years for many businesses. There are several reasons for the recent increase in security concerns among these businesses that include an increase in business break-ins, an increase in stolen merchandise, business vandalism, and computer system hacking. With the increase in security concerns, many business owners are looking for various ways to protect their businesses.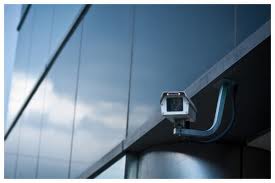 Moreover, a situation that occurs that is often overlooked when it comes to security concerns is when businesses are closed for vacation. Typically most people do not think of businesses being closed because of vacations, but this is a regular occurrence in the business world.
This situation usually occurs in businesses that are primarily run and operated by one person or a few people. In this particular situation, security concerns are greatly enhanced because businesses are actually closed for an extended time period, and this time period provides many opportunities for numerous security problems.
For business owners looking for ways to protect their businesses during vacations, there are many good tips available that include:
Make sure that all doors and windows are locked
Keep lights on throughout the building
Do not post a sign stating that the business is closed temporarily because the owner and staff are currently on vacation
Make sure that the security system is activated
Do not leave a voice message on the phone stating that the business is temporarily closed because everyone is on vacation
Take the time to have all mail forwarded or left at the post office until the business is reopened
Ask a business associate or friend to stop by the business location on a regular basis during the vacation to make sure everything is all right
Several days before closing for vacation, place a sign in the interior area of the building stating that the business will be closed for a specified time period so that customers will know in advance
Do not leave any money or valuables in plain view at the business location during the vacation period
Check all systems before going on vacation to make sure that everything is working properly
For business owners interested in learning more about commercial security, Total Security is a full service security company that provides commercial security services for both large and small businesses.