The Best Security Camera For Your Brooklyn Business
Does your Brooklyn business use security cameras?
If you are a business owner you know the importance of having business security systems installed internally and externally. Security cameras deter employee theft, burglaries and more. Whether you are a big business or a small business there is a security system custom made for you and your property. With that being said, Wide Dynamic Range Cameras are the perfect option for your business.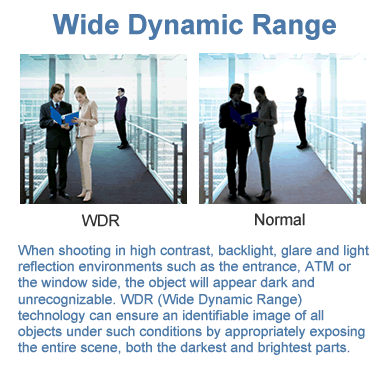 Wide Dynamic Range cameras balance out images that have a large dynamic range. Dynamic Range refers to the difference between the largest and smallest amounts of light being captured in an image. These cameras are the perfect fit for a Brooklyn, NY business looking to install indoor cameras that will be facing an area with a lot of light exposure (example- an indoor security camera facing a restaurant entrance that is between two large windows). In simple terms, WDR business security cameras are made up of two different devices which operate at two different speeds. What the two devices do is work together at opposite speeds in order to produce and capture clear and balance images.
WDR security cameras are ideal for Brooklyn restaurants, bars, outdoor lounges, retail stores and any other business with a store front. These cameras provide you with the best images and ensure that everything that is captured on camera clearly.
Photo Source:
*Source: Camera Security Now & Vivotek