The 3 Best Ways To Secure a Home in Suffolk County, NY
The 3 Best Ways To Secure a Home in Suffolk County, NY
The best ways to secure a home in Suffolk County are relatively simple, as long as you're working with the right security company. There are lots of them out there and not all of them put the customer first, so we're glad you've found your way to Total Security. Below, we'll look at three ways to secure your home and why we're the only company you should call.
Install an Alarm System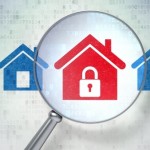 An alarm system is one of the best ways to secure a home. These home security systems are very effective and very easy to use. If and when a burglar attempts to enter your home through a door or any potential entry point, like a window, an alarm will trigger, alerting you to the danger before it's too late. These alarms can be loud, likely scaring the thief away, or silent, allowing the thieve to think he or she has successfully gained entry while you lock your bedroom door and call the authorities.
Home Security Camera System
Many people consider security cameras to be appropriate only for businesses and public places, but these systems can be quite affordable. If you're really serious about your home security, or if you are worried that your family might be in danger and have trouble relaxing at night, then there's no reason why you shouldn't consider a home security camera for your home. Most often, even the presence of a security camera is enough to deter a would-be thief from even considering targeting your home.
Motion Sensor Lights
This feature is quite simple. Motion sensor lights are lights that turn on any time someone approaches your house. They are triggered by motion. When the lights turn on as a thief approaches your house, they'd be crazy not to run, especially when they see your new cameras pointing straight at them!
Total Security Will Serve You Well
For over ten years, Total Security has been helping folks like you sleep better at night knowing they've got the best possible security for their homes. Our outstanding customer service, timely installations, and affordable rates have earned us the reputation we have and an A+ rating with the Better Business Bureau. We take the concerns of our customers very seriously.
If you're looking to improve your home security, call us at (516) 775-2304 for your free quote. We're looking forward to making your home as safe as it can be!