What Will a Suffolk County Security System Cost
What Will a Suffolk County Security System Cost
In the world today, and maybe especially in places like New York City or surrounding areas like Suffolk County, security has become essential. It simply isn't feasible to operate a facility or business without a security system to protect it and the people who work there. At the same time, cost is a real obstacle for many who know it's important to protect their business, building, employees, or customers. So how much does a Suffolk County business security system really cost? The answer to this question may differ for each individual case – there are different kinds of security systems and different degrees of security. Below, we'll look at some of these systems so you can begin to get an idea of which one might be right for your situation.
Alarm Systems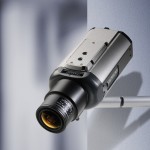 These business security systems can alert you to criminal activity at your facility, such as burglary. A loud or silent alarm will be triggered when an attempted unlawful entry takes place, warning you of the danger before it's too late. Due to recent innovations and advances in technology, alarm systems can now be linked to a device, such as a smartphone, alerting you directly if you are not in the building when it happens. Additionally, these systems can be programmed to alert the proper authorities directly so you'll know help is on the way.
Security Cameras
Security cameras, by their presence alone, do much to protect a building. Most thieves will be very unlikely to make an attempt on a building after becoming aware that it is protected by security cameras. This system allows for security staff to watch each and every entrance or possible entry point to your facility 24 hours a day, and can provide you with important evidence in the event that you have to go to court. In addition, security cameras inside the building help to make sure employees conduct themselves in an appropriate manner.
Intercom Systems
An intercom system allows you to screen everyone who enters your building. No one can get in unless you identify them and "buzz" them in, as long as the building's other points of entry are secure. These systems will give your employees a strong sense of safety and security during work hours.
Central Station Monitoring
With Central Station Monitoring, someone will be keeping an eye on your building all the time, day and night. If and when criminal activity occurs, a monitoring agent will be able to determine if the danger is legitimate, and will notify the authorities if it is.
Call Total Security for Your Security System Needs
The only way to be able to know for sure what a security system will cost you is to call us so we can evaluate your situation, discuss what options would be most effective and affordable for your location, and give you an accurate quote. Security can look quite different for each business or building. If you're in need of a security system or an upgrade for your current system, we'd enjoy the opportunity to assist you. Call us at (516) 775-2304 or visit us www.totalsecurityny.com. We are looking forward to making your Suffolk County business as secure as it can be for the best rates possible!